Are you wondering how to save videos from Facebook and Facebook Messenger? Facebook is one of the best social networks out there with a lot of interesting pictures and videos posted every day. 
We all have moments when we are interested in saving one or two videos that we thought were interesting, but we are unaware of the ease with which we can download and save videos from Facebook on our computers, laptops, and mobile devices.
While searching on Google for ways to save the video, I came across a few websites for downloading videos but they're not quite good, and they only work a few times. Therefore, in an effort to help other people like me with this problem, I have created an article with a few methods of saving videos from Facebook that I know work every time.
Let's start by looking at some ways to save Facebook videos…
How to Save Video from Facebook & Messenger
There are some time-consuming activities involved in downloading videos from the internet – but it's great to see how the latest technology now allows us to download videos from Facebook with just a few clicks.
Here are some easy steps for saving Facebook and Messenger videos if you do not know how to do so.
How to Save Facebook Messenger Videos
Several months ago, one of my friends came to me asking how to download a video that his friend sent him through Messenger. He wasn't sure how he could save the video to his device.
I showed him how to download the facebook messenger videos and save them to their devices, and I also taught him how to save videos from Facebook apps and other links shared by his friends.
In this article, I'll cover the same methods of saving videos from Facebook Messenger.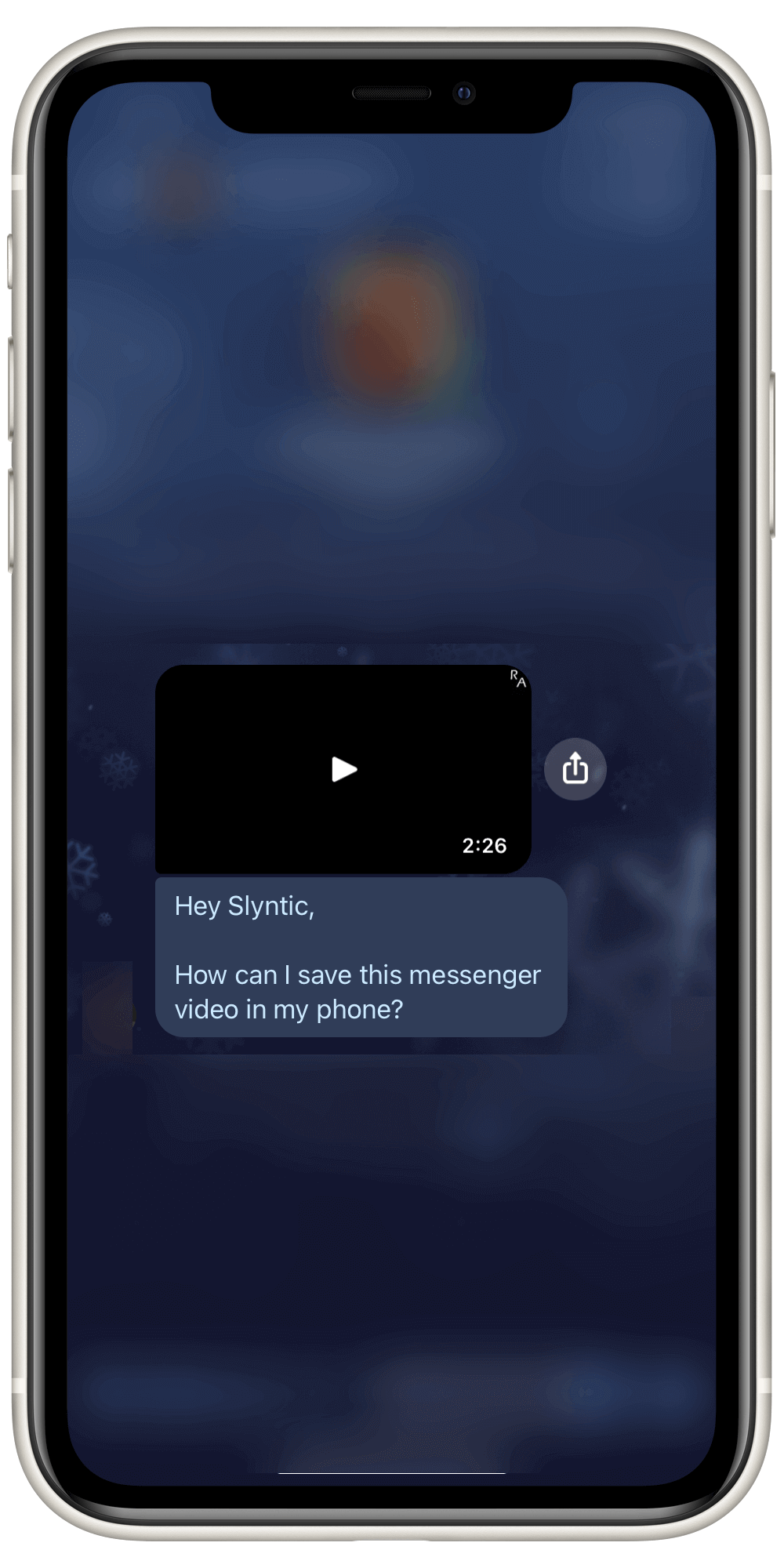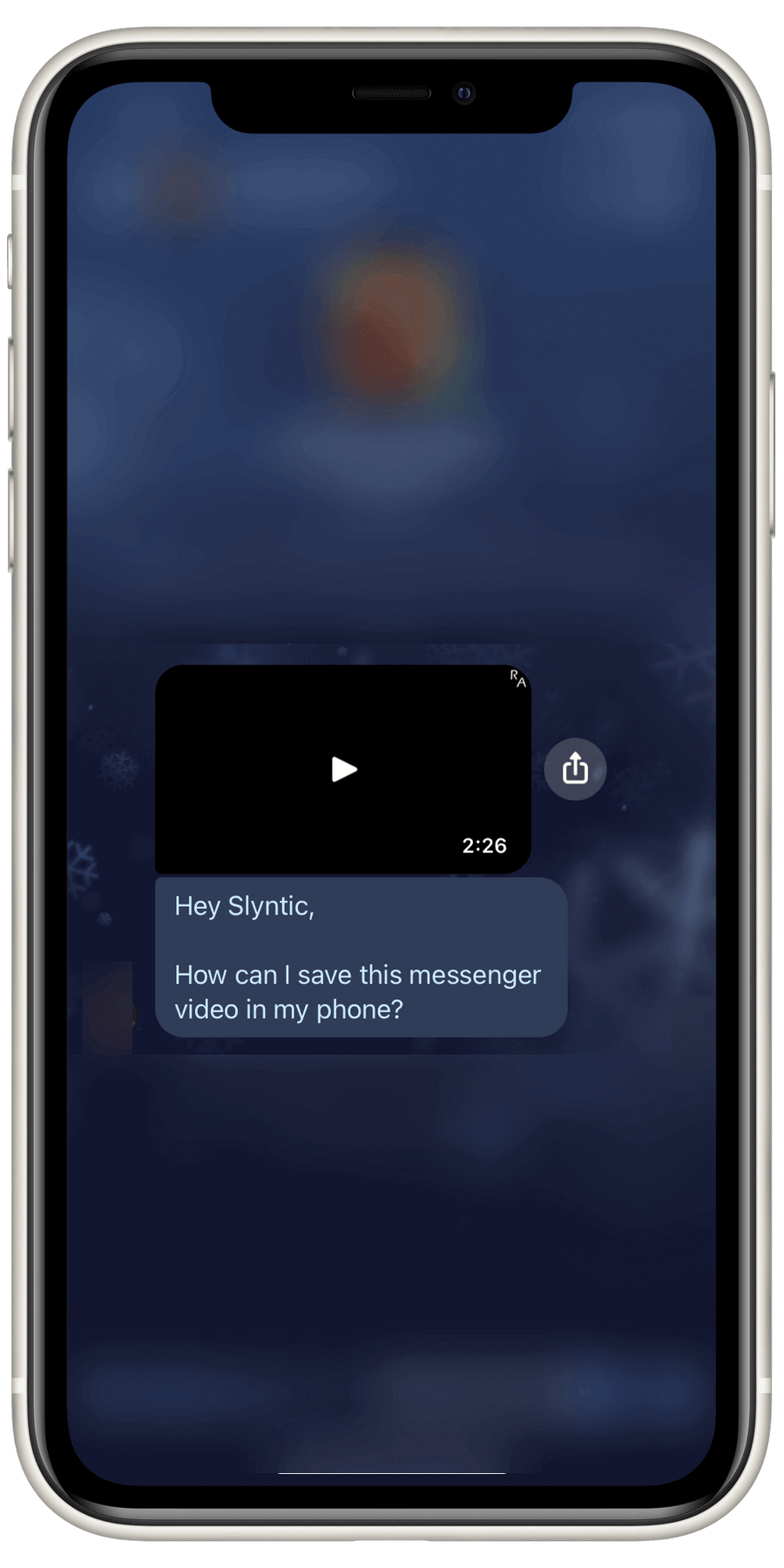 Whenever you receive a video on Messenger from a friend or family member (I'm not talking about video links received from them), you have to long-click on the video for getting a few options.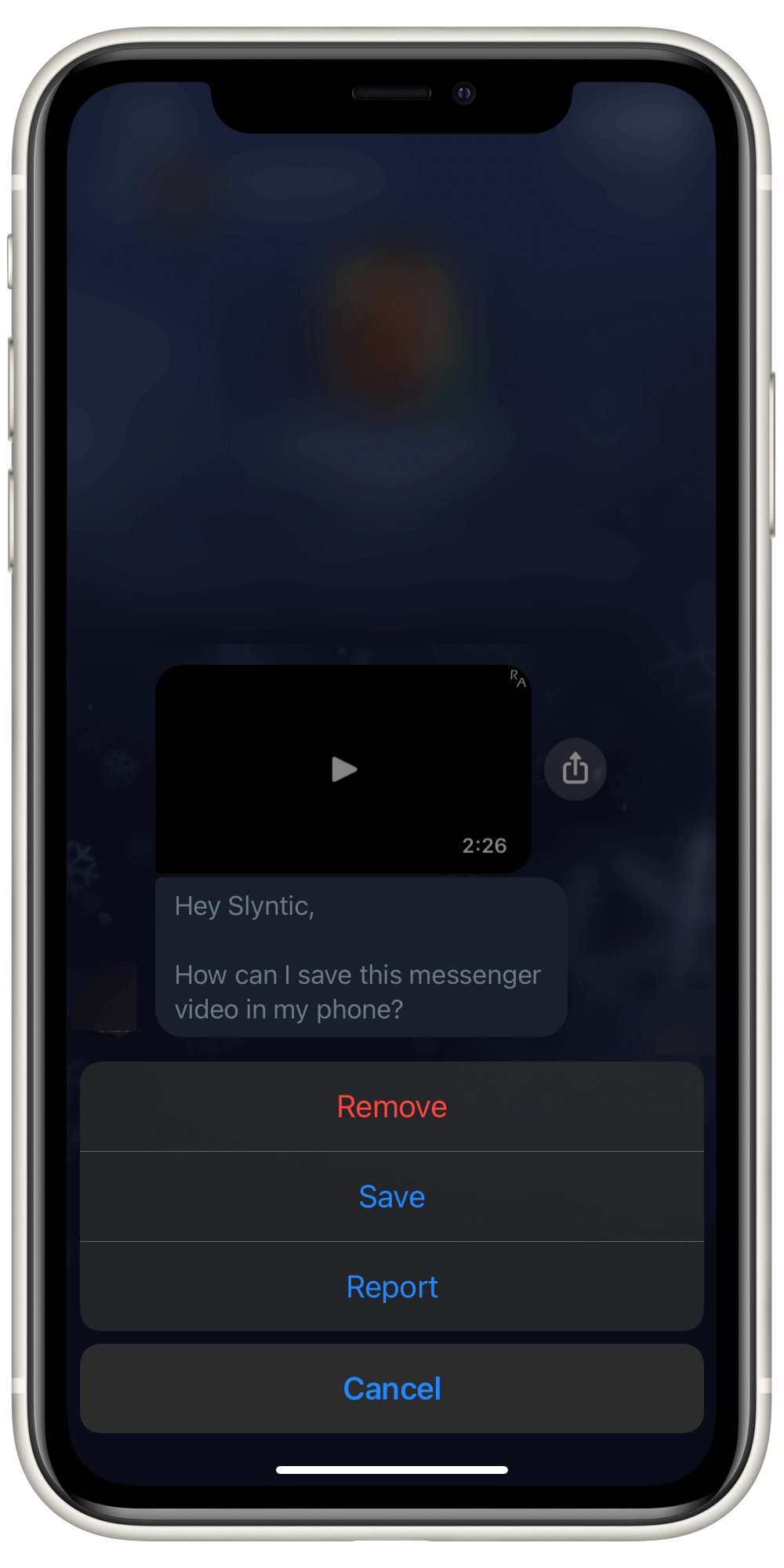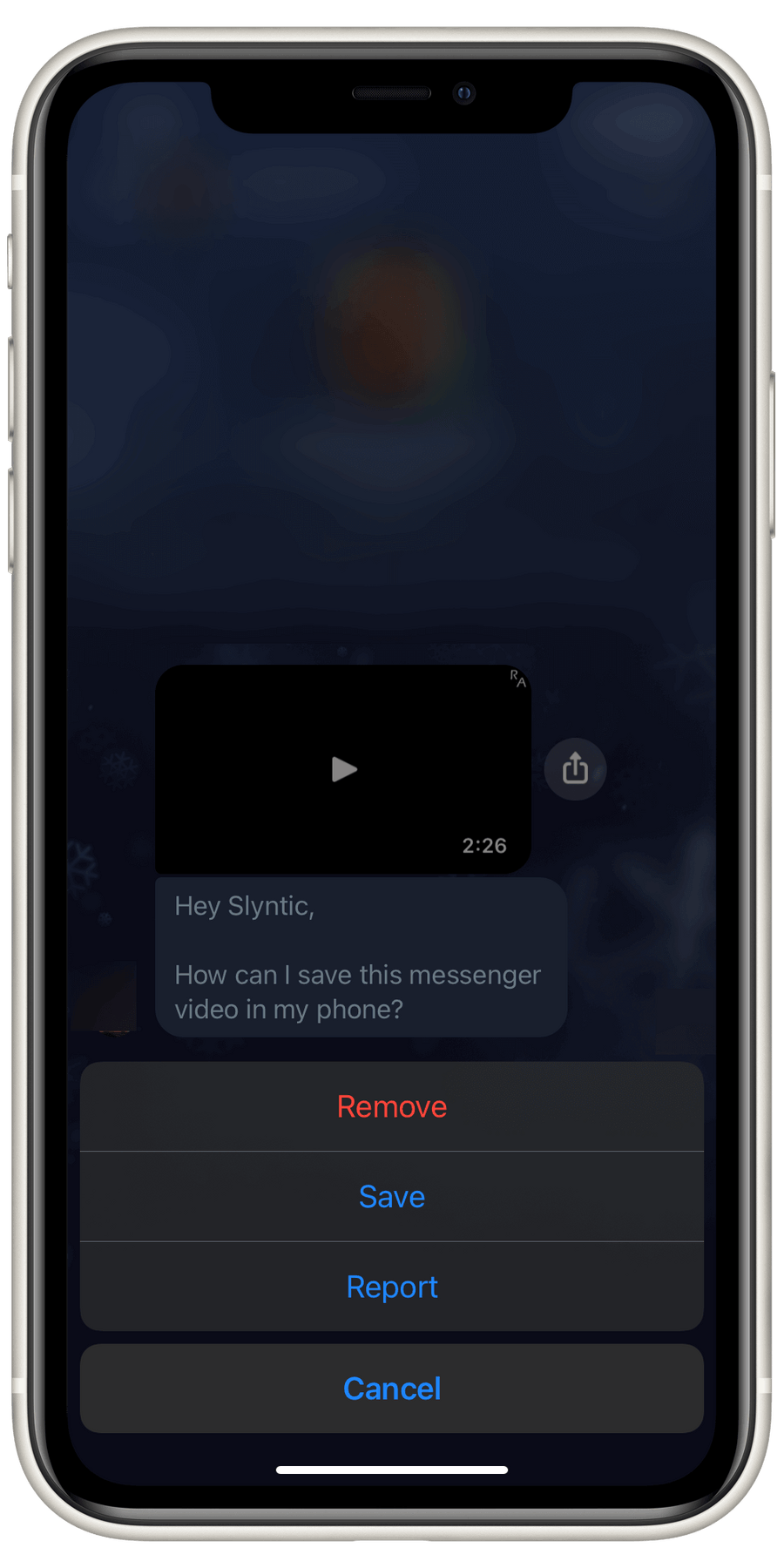 When you click and hold on the video for a few seconds, a pop-up box will appear, and you should click "more" options and then "Save".
As soon as you click on the "Save" option, the video will take a few seconds or minutes to download (depending on the size and speed of your Internet connection).
How to Save Facebook Videos
Sometimes, as we are browsing the Facebook application or the Facebook website, we come across some interesting videos that we would like to save to our device.
However, the process of saving videos from Facebook is not as simple as that of saving videos from Facebook Messenger. For us to download the video, we have to go through a few more steps, and we have to use a third-party website to download it.
Here is what you need to do to save a video from Facebook…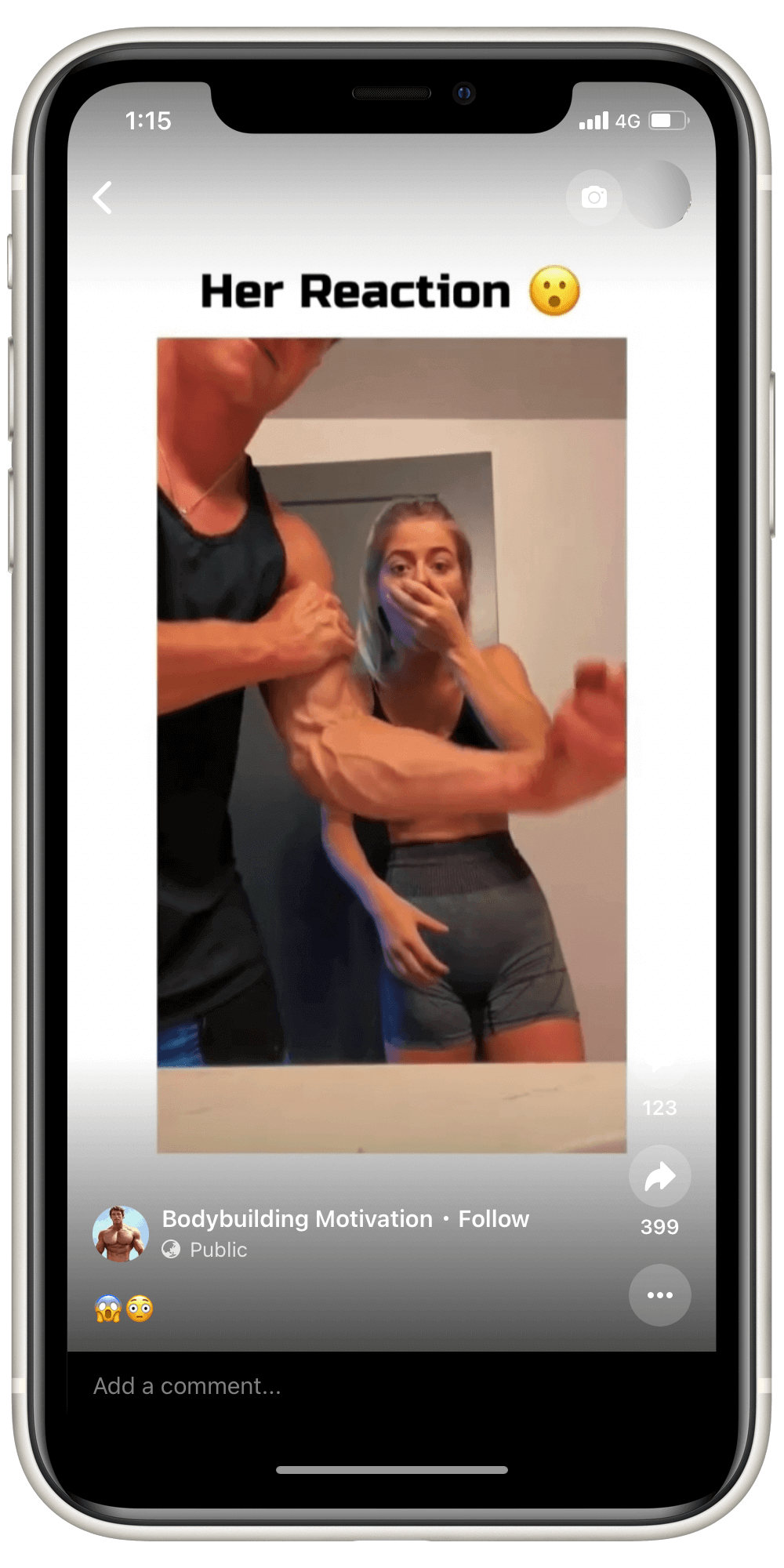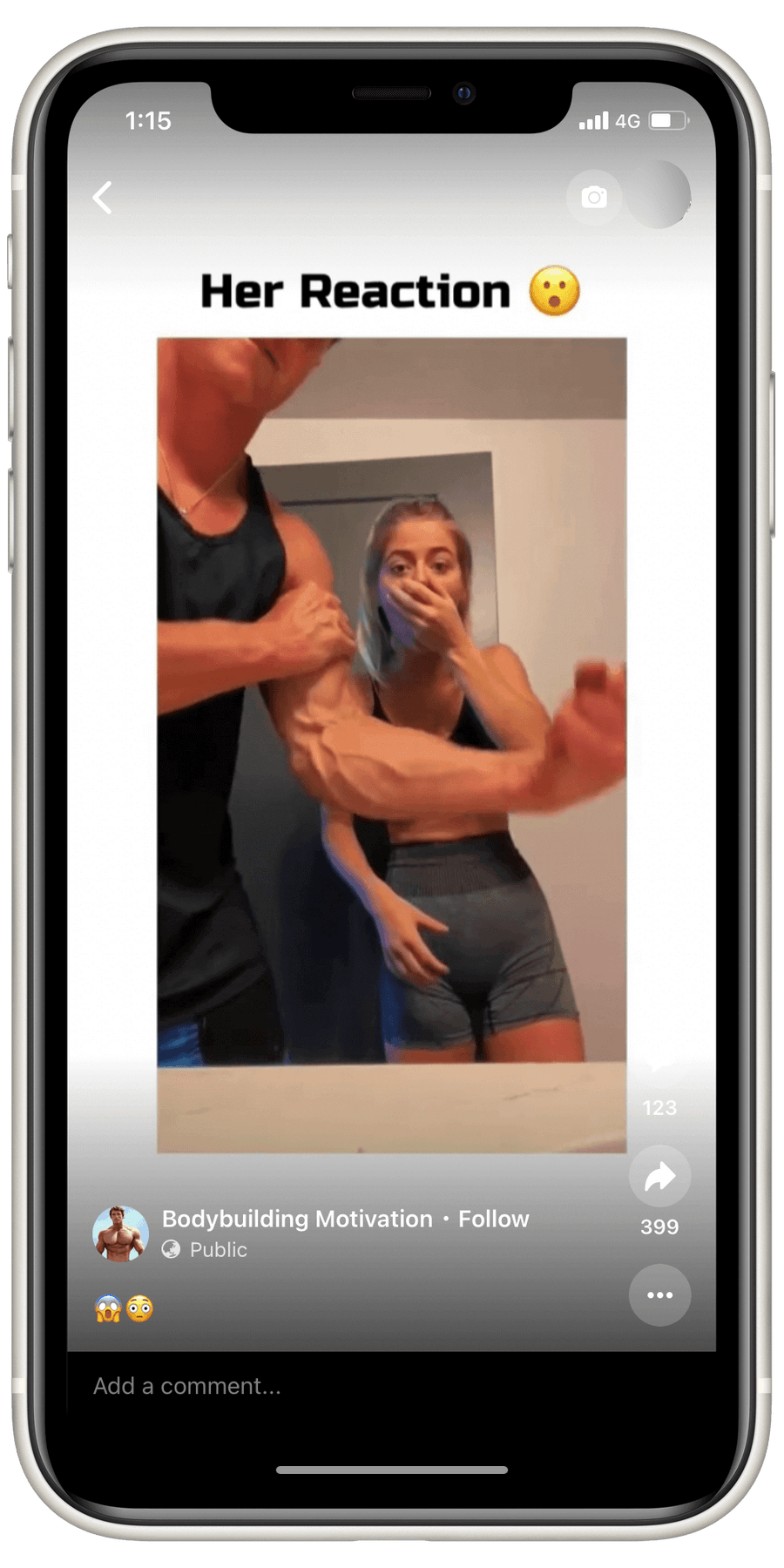 As a first step, you must open your Facebook application or website and search for the video that you wish to save on your device. As shown above, I found this video to be most appropriate for me and would like to download it directly from Reels.
Now, click on the "Share icon" at the bottom-right corner of the screen just above the three-dot buttons.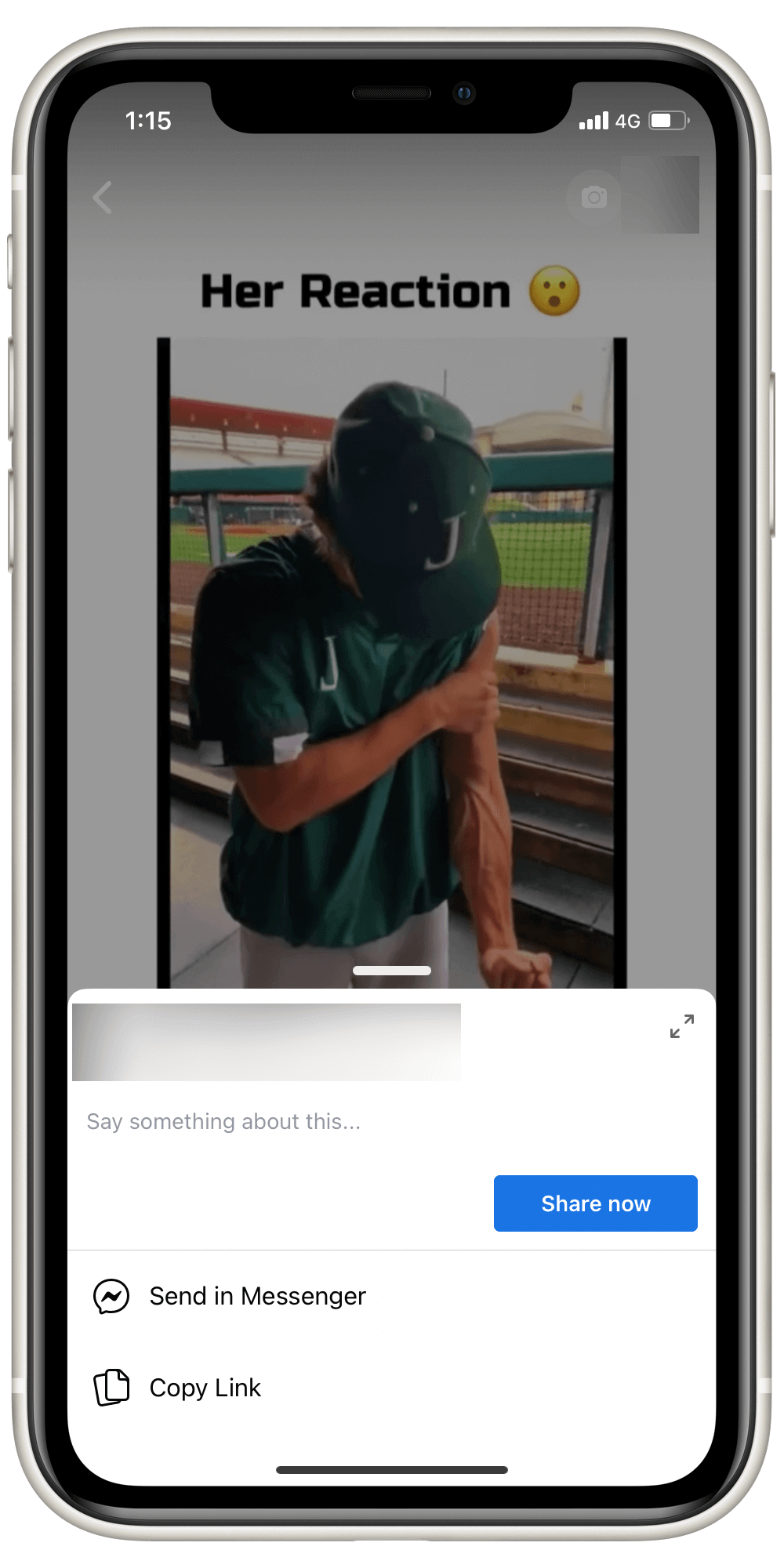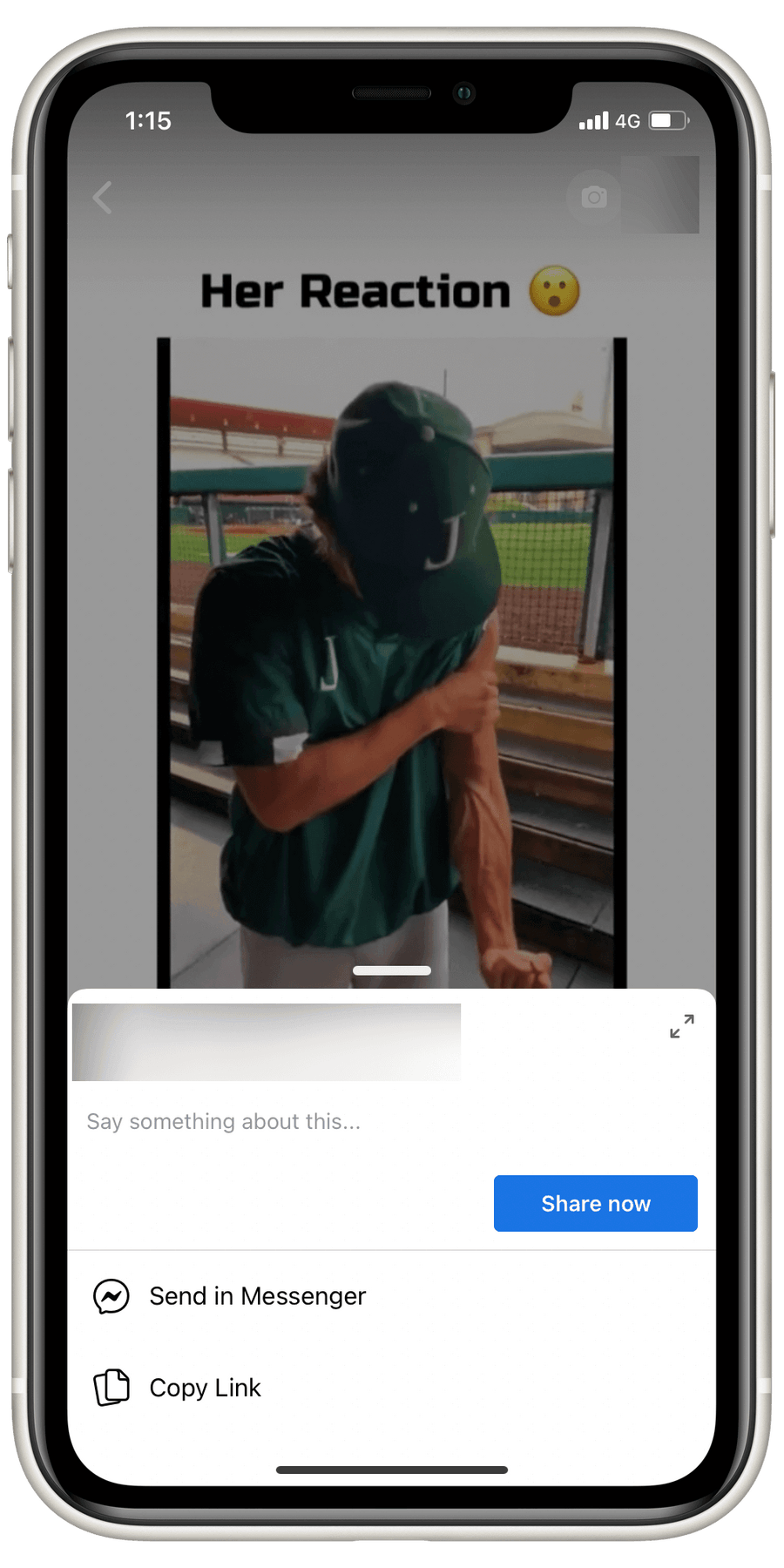 A popup window appears when you click on the "Share icon." In this box, you'll find an option to copy the video link. You can copy the link of the video by clicking on the "Copy Link" option.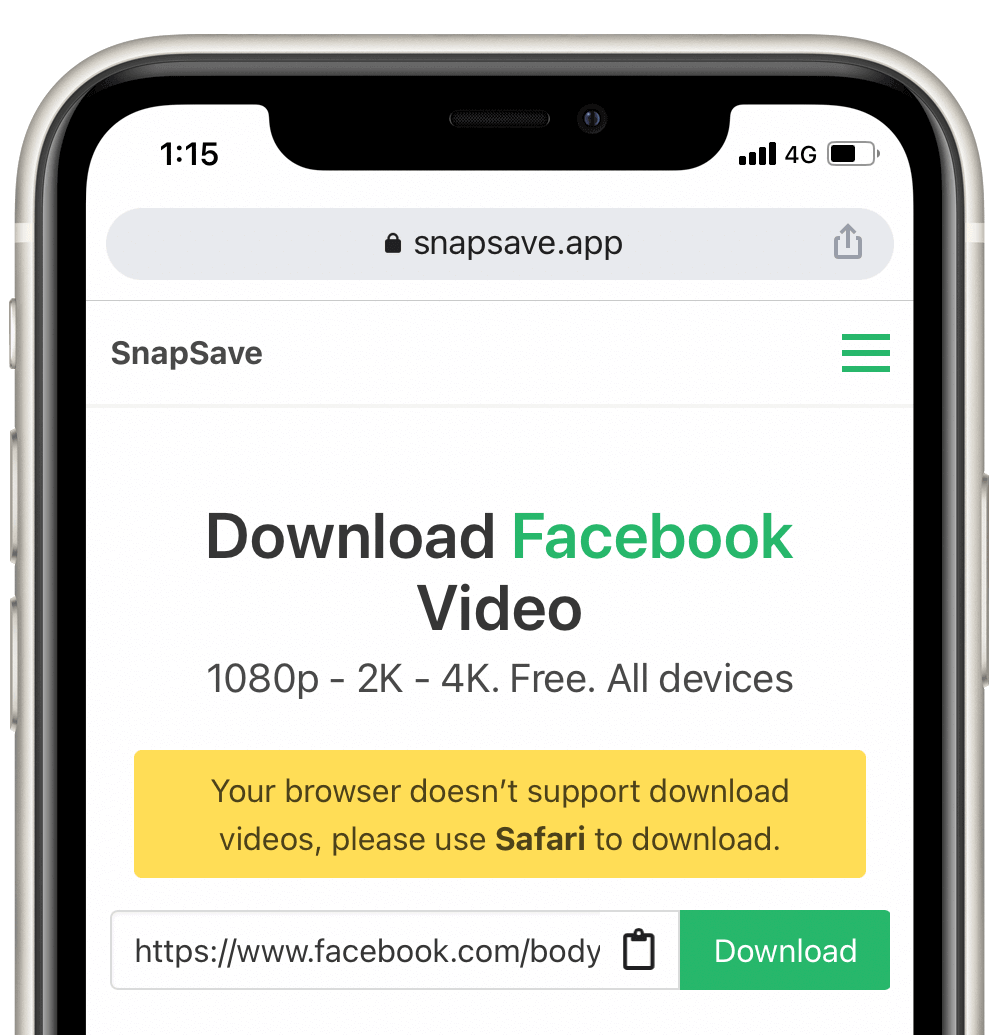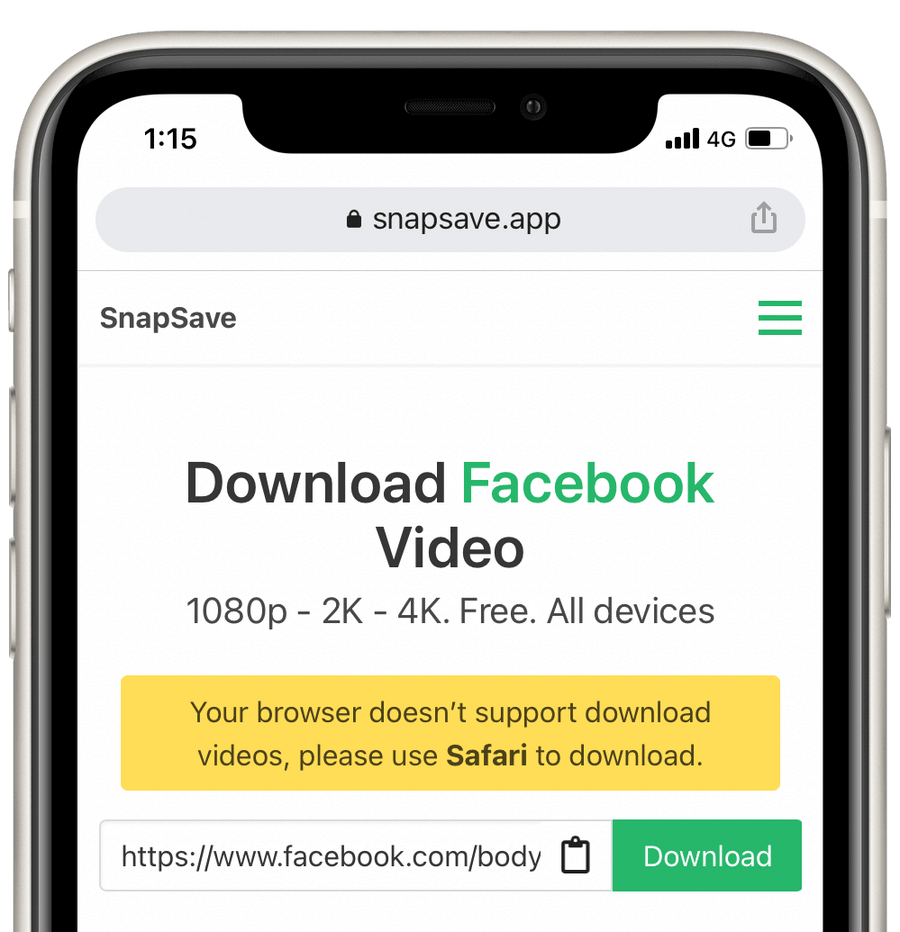 When you have copied the URL of the video, open the SnapSave.app website and paste it into the appropriate box there. The reason I'm using this particular website is; it focuses exclusively on downloading videos from Facebook, which means it is the most accurate option for saving videos from Facebook.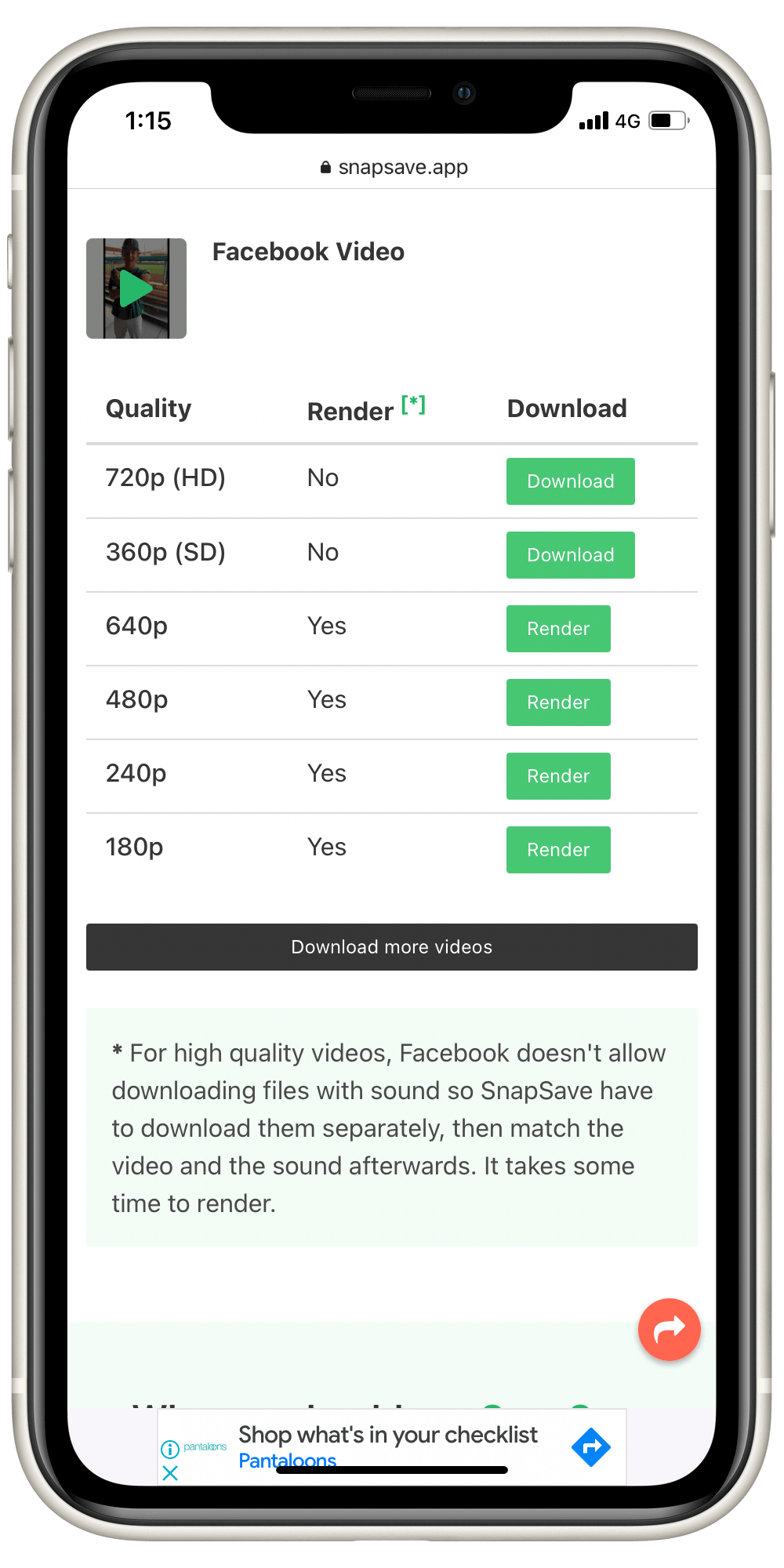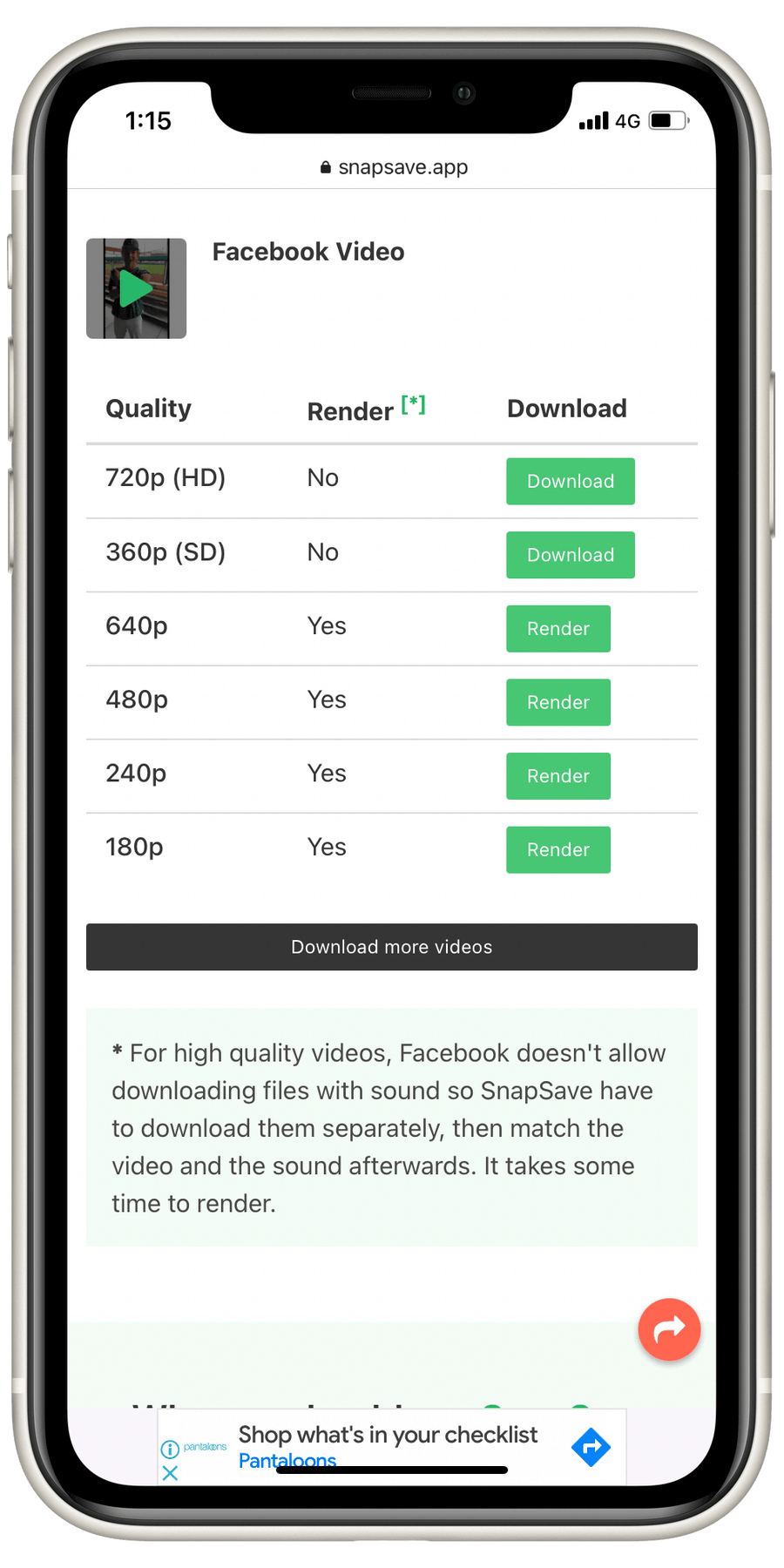 Click on the "Download" button once the URL has been pasted. Upon clicking it, another page will open, in which you may be asked what quality you are interested in saving on your device.
Click the "Download" button after selecting the most appropriate size for you. As soon as you click on the download button, the video will begin to download to your mobile device.
💡 Here are some pro tips:
On your laptop/desktop, you can use the same method to save videos from Facebook. The same method will not work on Messenger, since the videos shared there are private, and they belong only to you.
This method will also allow you to download a video if someone shares a video link with you on Messenger.
Bonus Tools to Help You Save Facebook Videos
Here are some sites that will allow you to save Facebook videos for free. You just paste the video's URL and press download to start saving your videos.
A few of these tools are;
1. SaveFrom.net
In my opinion, SaveFrom is one of the best websites for downloading videos from any video-sharing website, such as Facebook, YouTube, DailyMotion, and many others websites. Additionally, it allows you to download Facebook videos from groups and pages, and it even allows you to download multiple videos at the same time.
In order to download your Facebook video, all you need to do is to go to savefrom.net, paste the video link in the box, where you want to download this video, and click Download.
2. DownVids.net
There is no doubt that DownVids.net is the second most famous website for downloading videos from Facebook and other video-sharing sites. This website enables its users to download and save videos from Facebook within a matter of just a few clicks.
The program allows you to download the video in batches of two or more or as a single one. Once you have chosen the number of videos you want to download, click the Download button and wait for a few minutes to get your video downloaded.
3. SnapSave.app
SnapSave ranks third in our list of the best sites to download and save Facebook videos. Unlike the above sites, this one specifically helps you download videos from Facebook, so if none of the above sites are working for you, then I highly recommend trying this website.
In the same way that the sites I shared above let you download Facebook videos, it also lets you do so in a few seconds. Simply paste the URL of the video and click on the download button, and it will download it for you.
Frequently Asked Questions (FAQs)
Still, have doubts about it? Here I have compiled a few FAQs that are commonly asked by our readers…
Is this method compatible with Facebook reel videos?
You can certainly use this method to save videos from your Facebook reels as well. Any online video can be downloaded by using this method as long as it is publicly available on Facebook.
Can I save or download Facebook Live videos?
In my opinion, it does not work on Facebook live videos, but you can certainly download the video once it has ended and is available to watch later.
Does this method work to save facebook videos on iPhone?
As I said in the guide, I used an iPhone to demonstrate the method. However, the easiest way to download a video is to use Safari rather than Chrome.
Wrapping Up!
Throughout this guide, we have discussed how to save videos on both Facebook and Facebook Messenger. This method basically works everywhere, on any device, and it is always working.
Additionally, I have also shared a few tools which can help you save videos from Facebook, just in case you are having trouble using one of them.
In conclusion, I hope you liked this article, and if you did, please share it with your friends, family, and followers and help them in saving their facebook videos as well.