Hiding cameras in houses is getting popular nowadays, and why it shouldn't be, as the cases of stealing and crime rate are increasing drastically. You might have no idea that someone is keeping an eye on you and just waiting for the right moment to harm you in one or any way.
Your eyes might miss them, but a camera surely can't. Everyone should have security cameras in their home to check if anyone is keeping an eye on them. If you check the cameras daily, you can be assured if anyone has an eye on your house or you.
If you already have security cameras installed in your house, it's good, but it will be better if you hide these cameras and no one can see them except you. This way, people trespassing on your house will not be aware of cameras and won't block their view.
Being an elder daughter, I always worry about my parents and my small sister's safety. As a result, I have also installed hidden cameras in my home. I believe these cameras are a must in everyone's home. Now the question arises how to hide the camera in plain sight. And for that, I have brought this article for you.
In this article, you will find tricks and tips on hiding the camera in plain sight, along with reasons why you should hide the camera based on my personal experiences.
Why Should You Hide A Camera?
If you still think about why you need cameras, let me tell you a story about my house. Two years back, my cousin was alone in the home, and she was cooking something for herself. Suddenly, an older man from her neighborhood entered her house and grabbed her from the back. She pushed him away, but the older man threatened her not to tell this to anyone and left the house. She told my aunt about that, and when she confronted him in front of the police, he refused the incident. But fortunately, they had hidden cameras in their home which helped them to show the evidence in front of the police. That time, if they didn't have the proof, no one might have believed them.
Not only this, there are many other reasons why you should have a hidden camera in your house or office, such as:
To Prevent Stealing from Shops or Offices: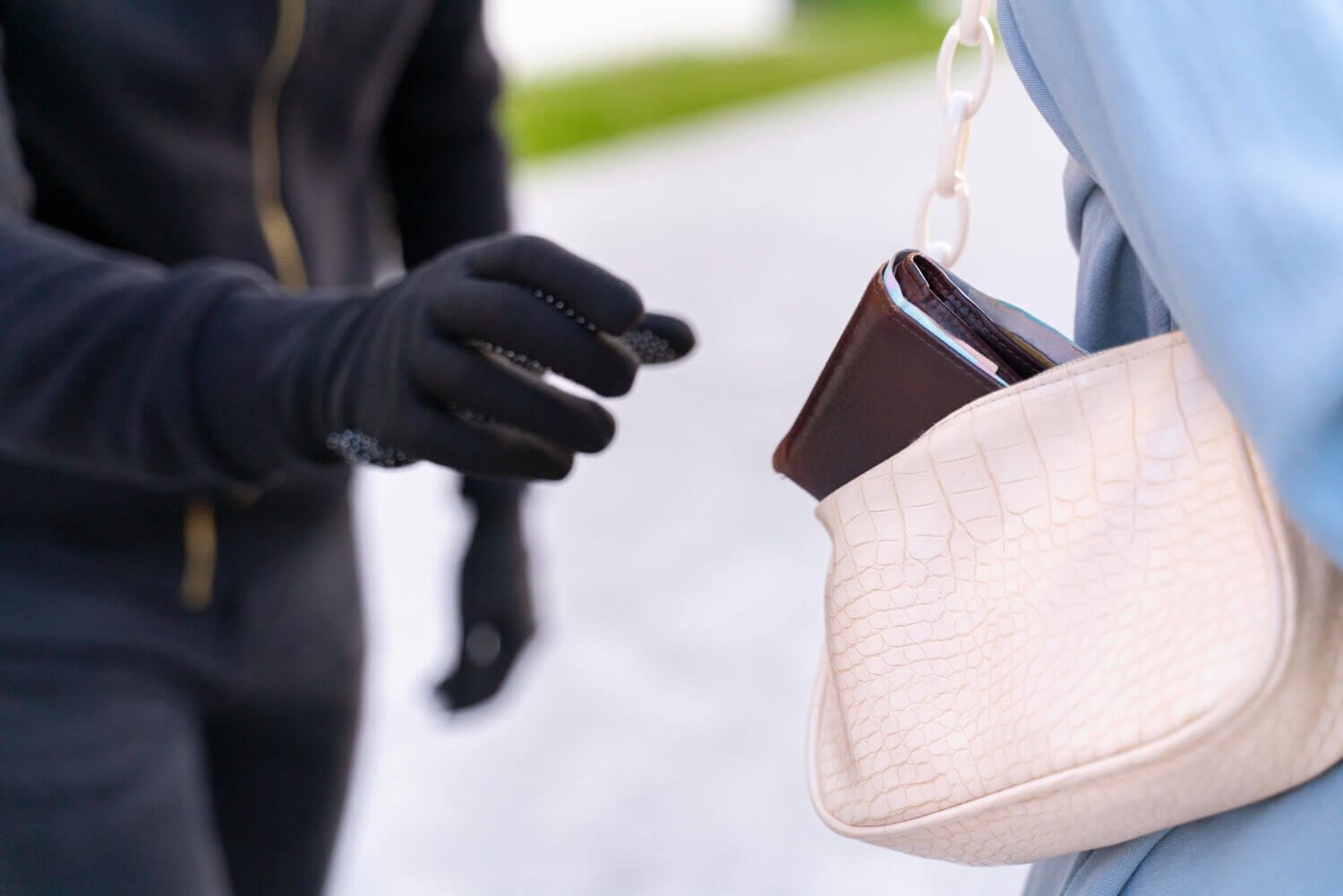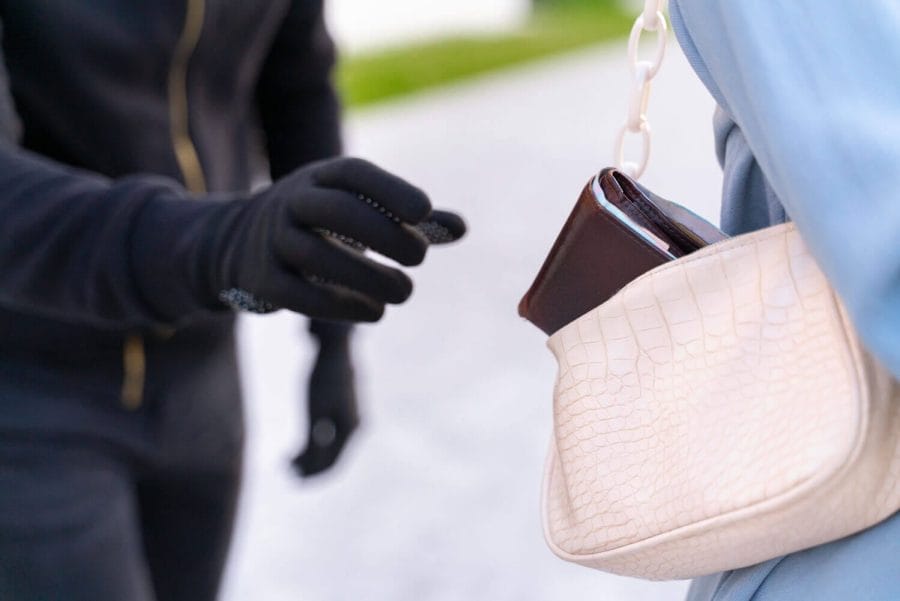 Many cases have been reported where shop owners have claimed that customers have stolen something from their shops. And when they ask the customers, they just deny the truth. But if you have these hidden cameras in your shops, you can confront them with proof.
Moreover, in offices also, some employees have a terrible habit of stealing stationeries or documents from other's cubicles, which can create chaos in your office. These hidden cameras can help you identify such employees in your office, and you can take action against them.
To Prevent Fraud: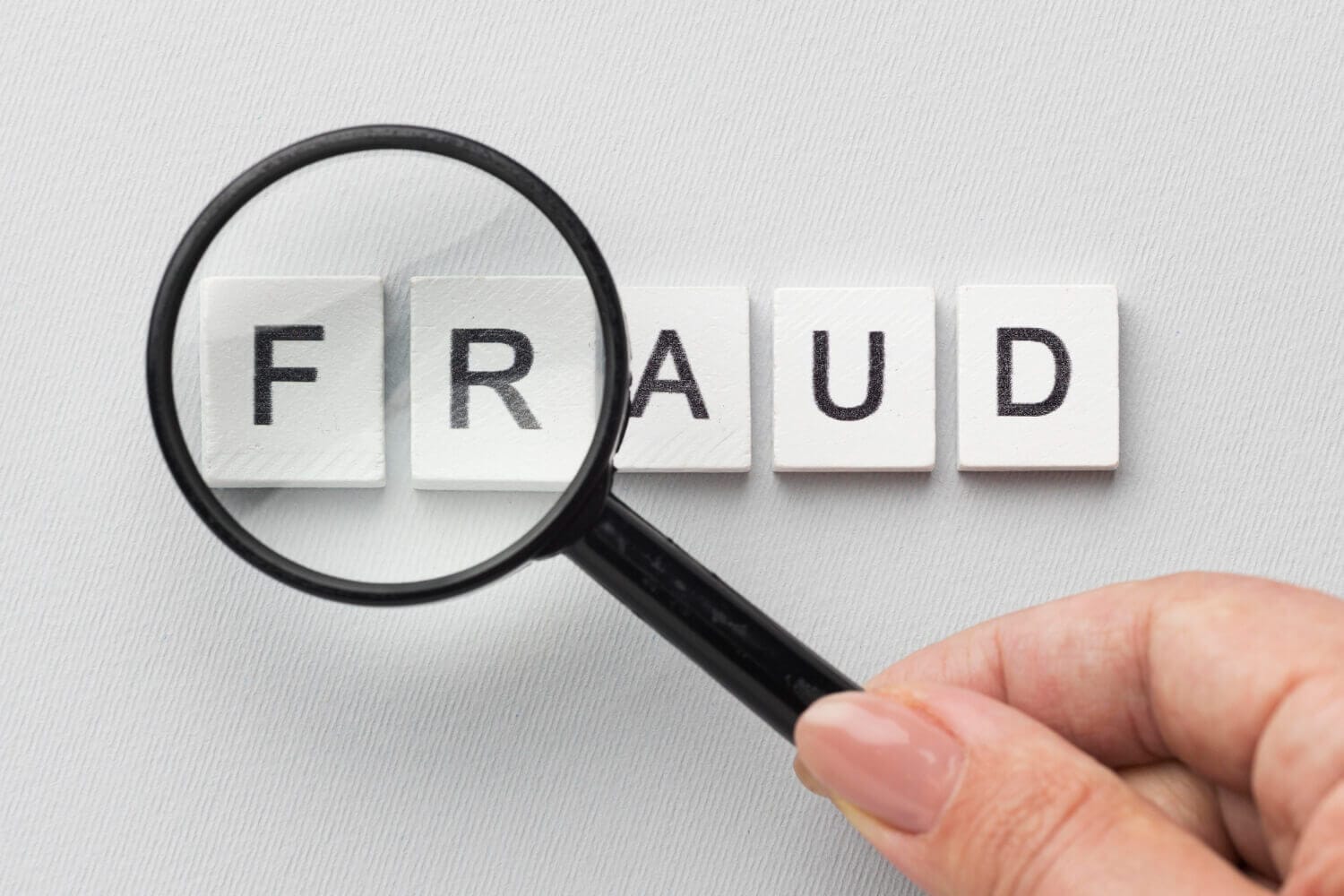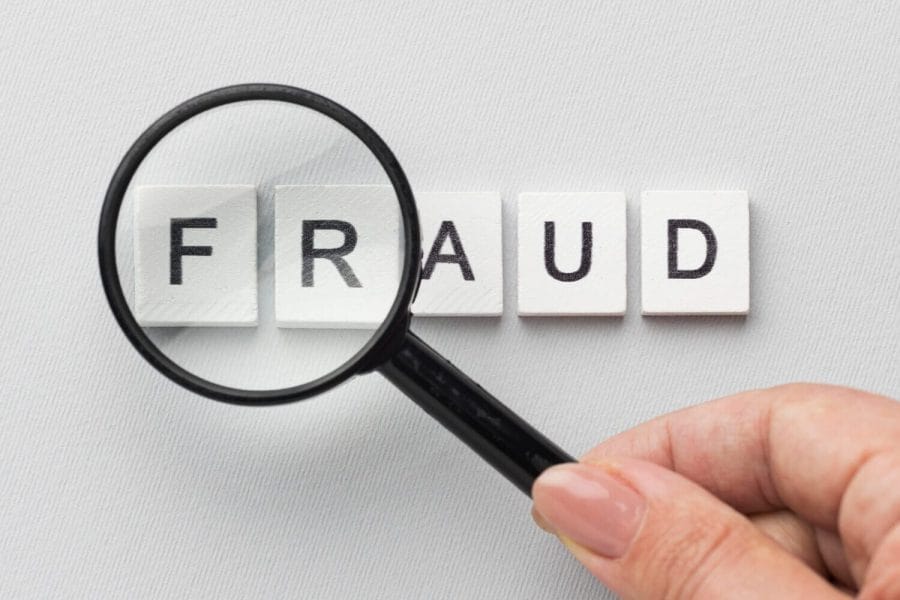 Imagine you are planning to buy a house, and you found your dream house. You decided to spend your whole savings just to buy that house, and you also gave some amount in thousand dollars to block the deal.
But the next day, when you go to the owner for further processing, he refuses to know you. What will you do? You won't be able to do anything. On the other hand, however, if you had a hidden camera at that time, then the case would be different.
Therefore, to prevent such type of fraud, hidden cameras always come in handy. You should always have hidden cameras while making important deals to prevent fraud in the future.
To Keep An Eye on Babysitters or Nannies: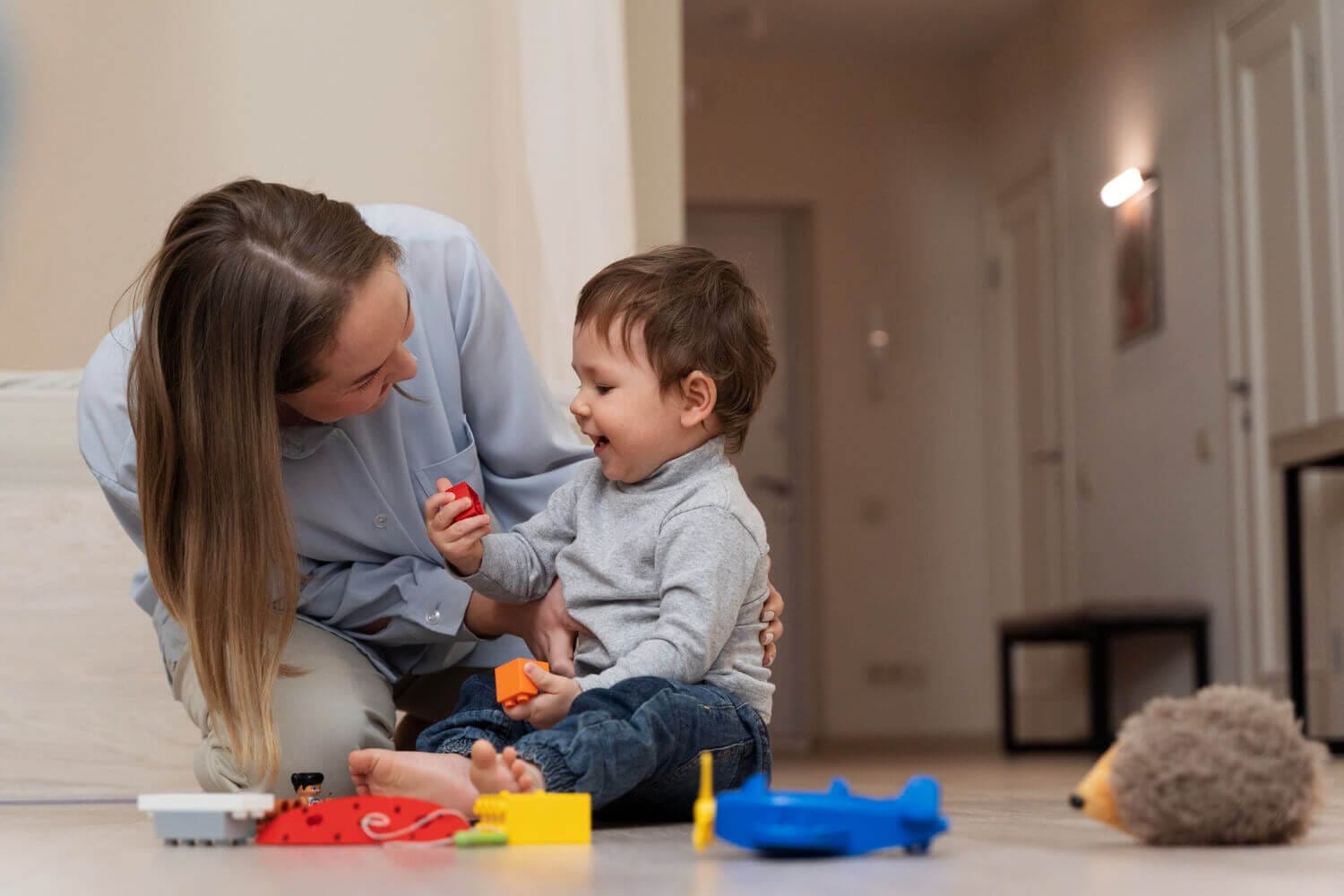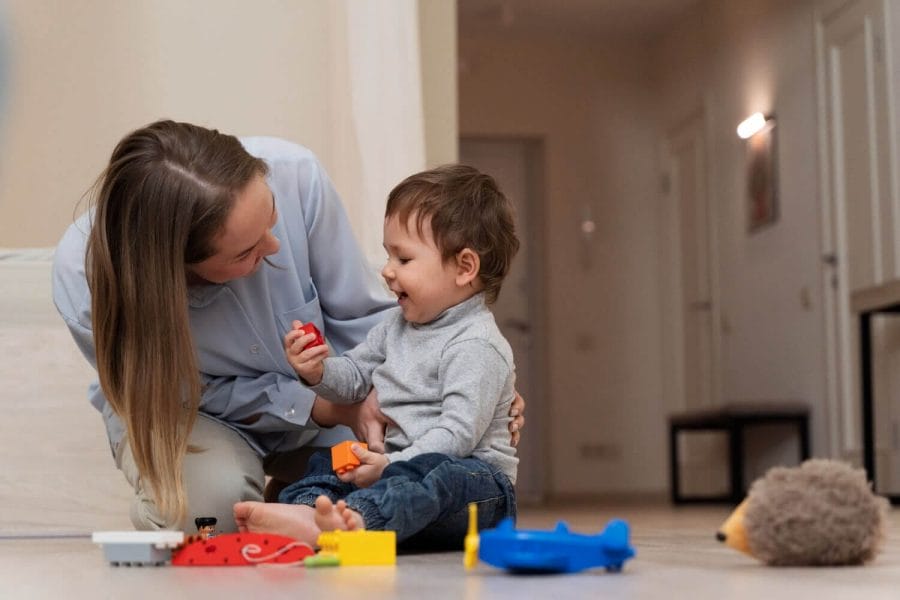 Today you can't believe anyone. Even your dearest ones can be your enemies. And when it comes to children, everyone wants to be double assured.
Your children spend most of their time with their Nannies or Babysitters. No matter how cautious you are while finding a babysitter for your children, you should always keep an eye on them. Your children are learning many things from them, so you should know how they are treating your kids and whether or not she is taking proper care of them.
They could act like they are the best in front of you, but you can only know their actual behavior in your absence. Hence, it is imperative to have hidden cameras in your house to monitor their behavior.
To Reveal the Truth: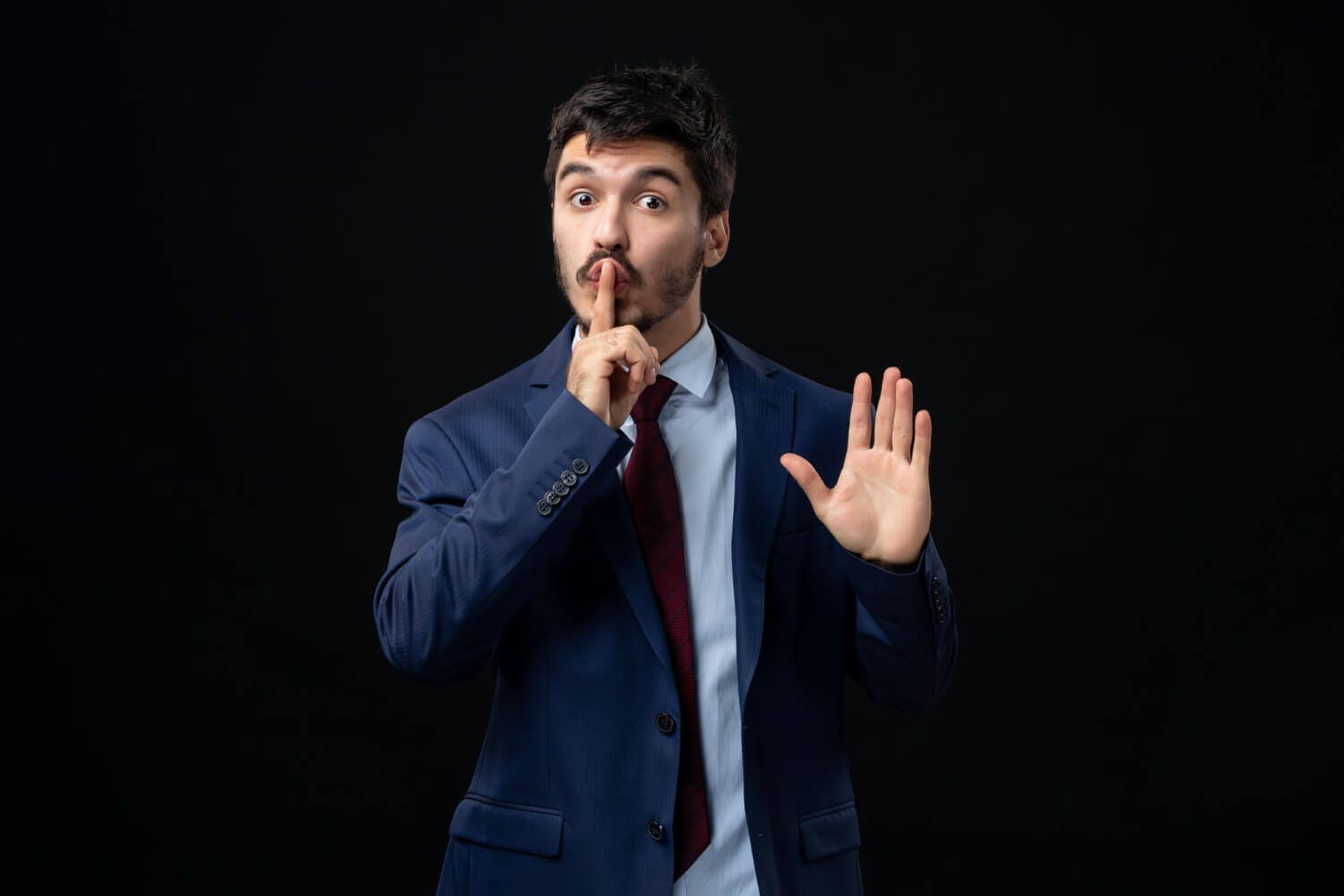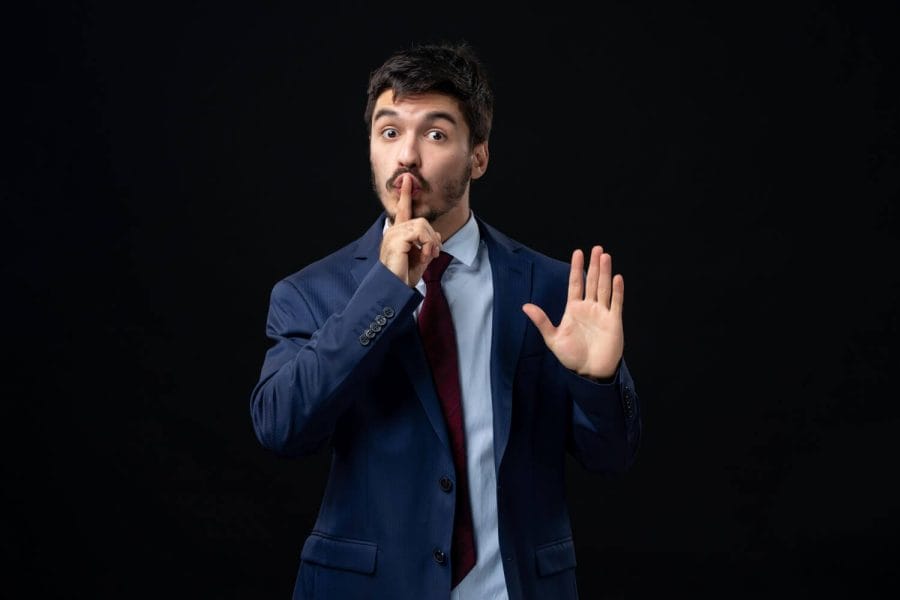 If you are a journalist, these cameras can help you reveal the truth. These cameras can record or spy on people without their knowledge. You can capture the truth and present it in front of the public.
These cameras are designed to be hidden or disguised so that no one can suspect they are being filmed. They help to collect evidence or gather information for investigations. Hidden spy cameras allow journalists and investigators to capture important footage without alerting the recorded person.
I have also used this camera once to reveal the truth about one of my professors, who just used to come into the class and never taught us a word. I filmed him for constitutively ten days and showed it to the Head of the Department. After that, HOD took strict actions against him.
Places to Hide the Camera in the Plain Sight
There are several places inside as well as outside your house where you can easily hide the camera without anyone noticing. Hiding the camera inside as well as outside your house is always a good option because that way you can keep be double assured.
These are some places where you can hide the camera in plain sight:
 1. In the Bookshelf:
You might have seen some movies in which cameras were hidden in the bookshelf. This is one of the oldest and easiest places to hide the camera.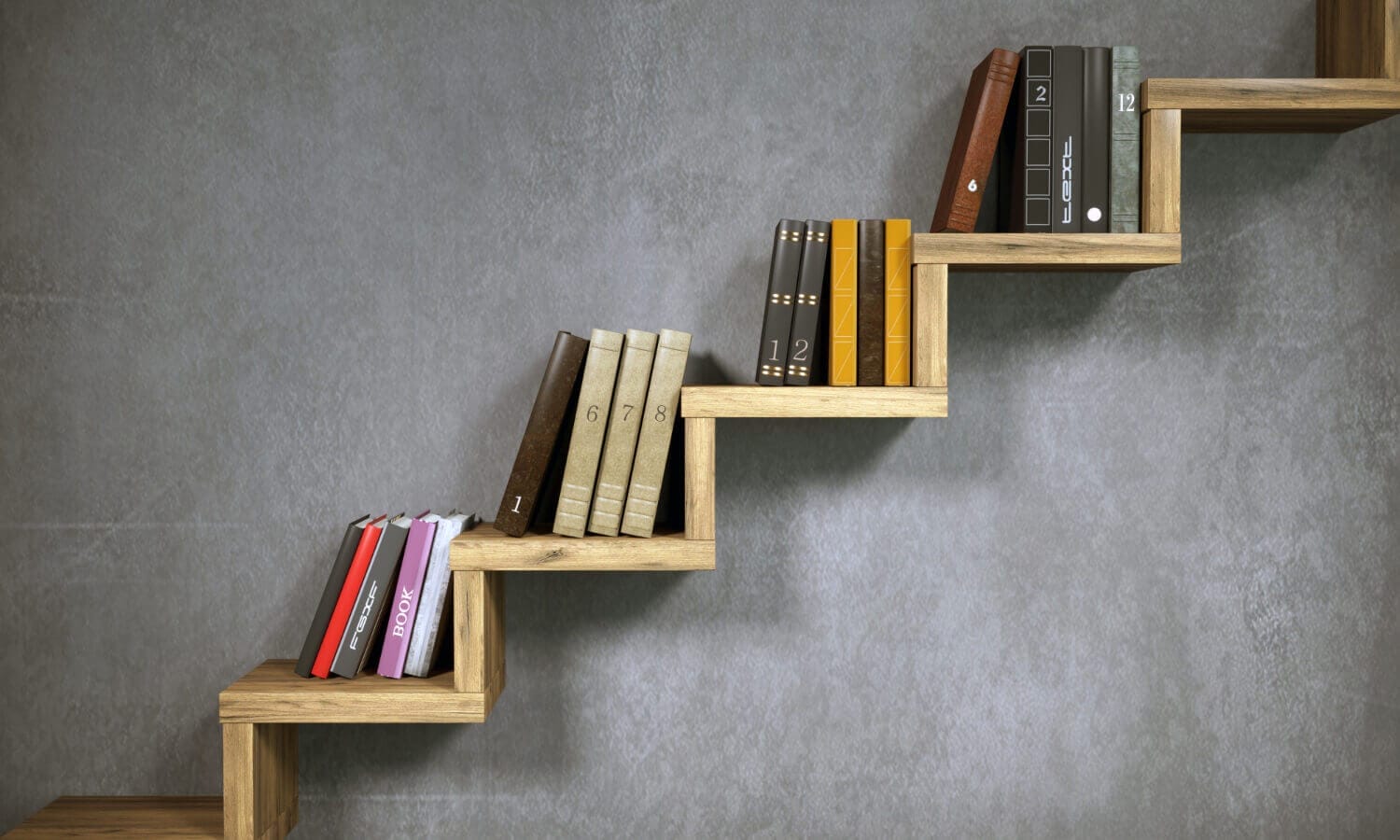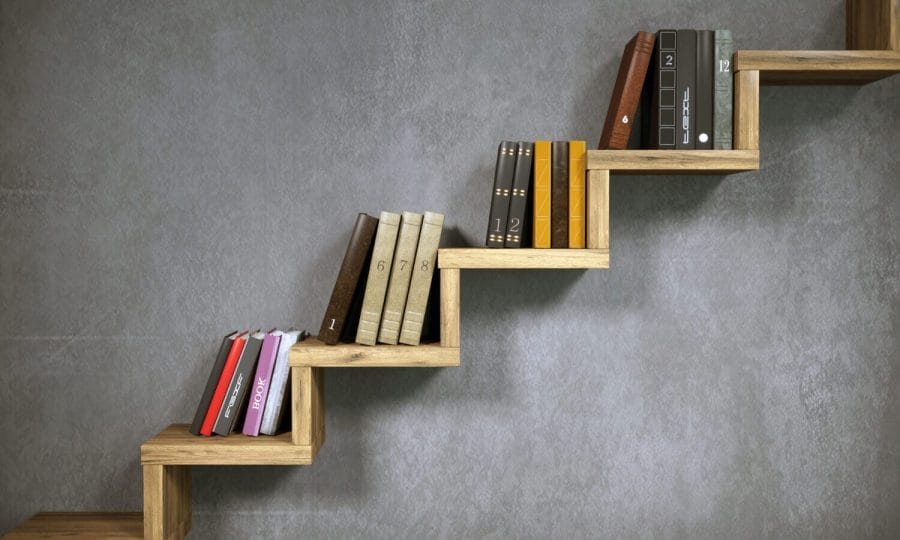 You can simply hide the camera in your bookshelf but with a twist. Instead of simply hiding the camera behind the book, you can hide the camera in the spine of the book. Try to choose the spine of the book camouflaging with the camera so that no one can easily find the camera.
Moreover, you can be creative and do some drawing or designing on the spine of the book so that the camera looks like one of them. In short, with little imagination, you can hide your camera from everyone's eyes.
2. In Stuffed Toys:
This could be an excellent option for hiding the camera if you want to keep an eye on your children's nanny or babysitter. Your children might have many stuffed animals, and using one can provide safety to them.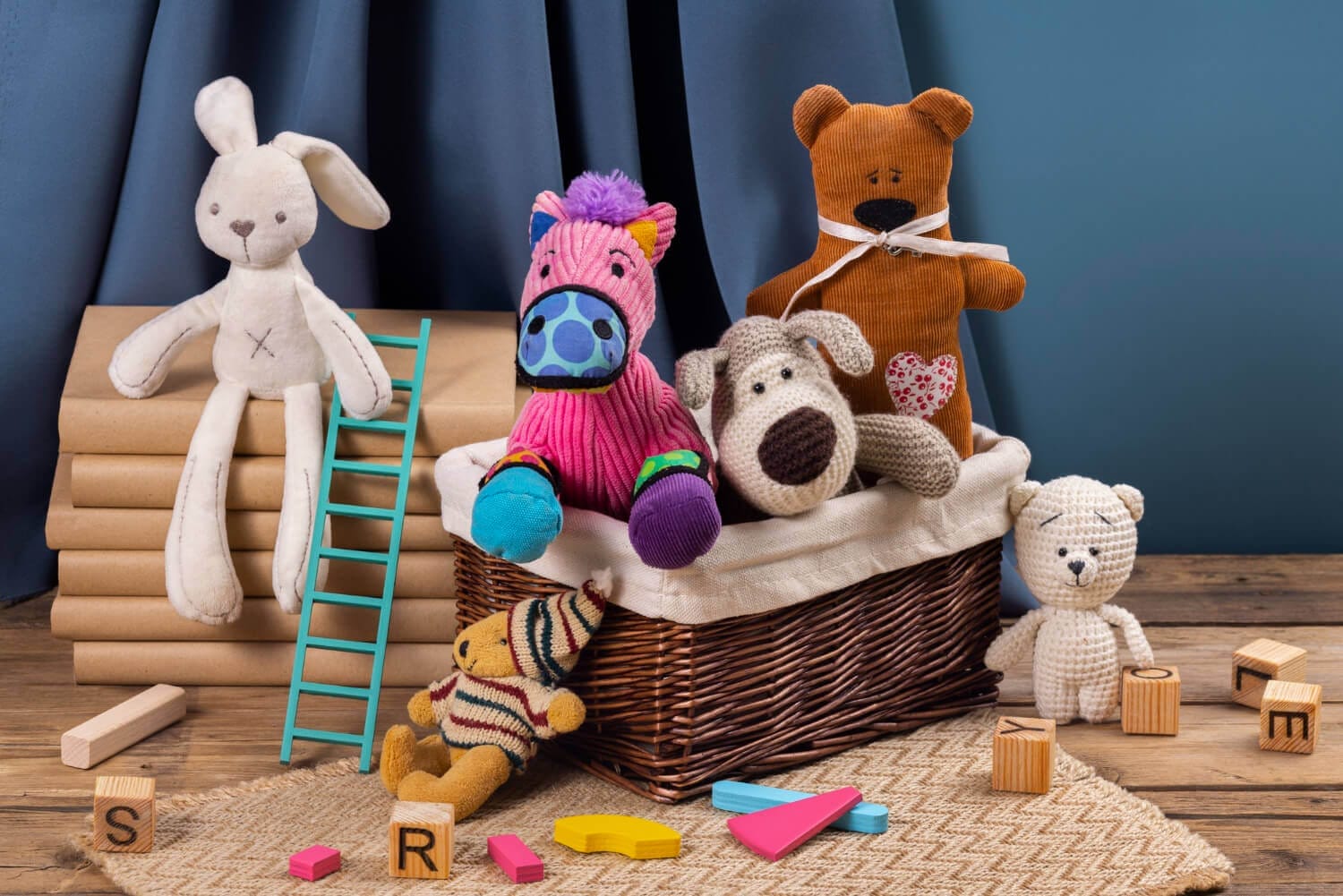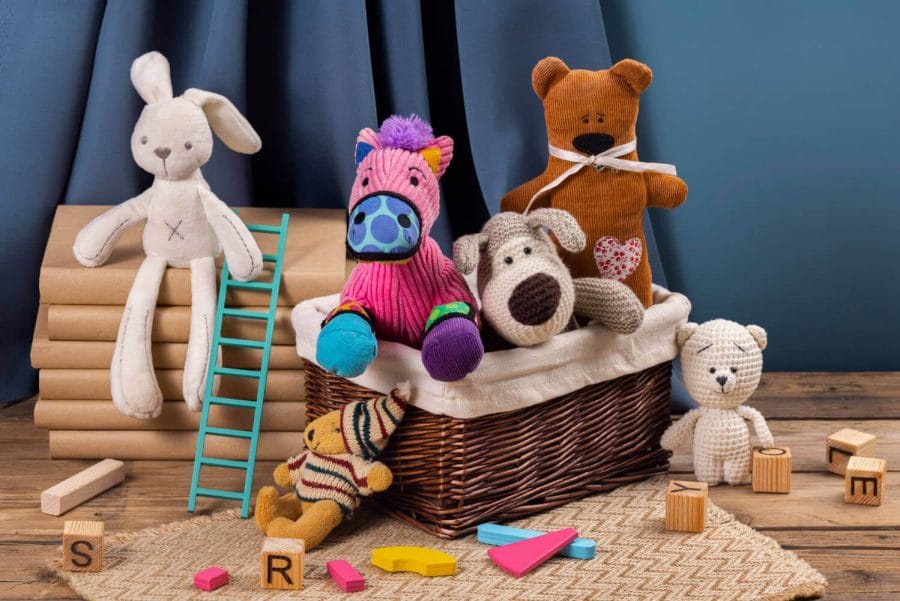 You just have to remove the filling from the inside of the toy and create a compartment for hiding the camera. In my view, hiding the camera by removing the eye of the toy will be the best option, as toys have eyes made of black beads, and a small camera also looks similar to a black bead.
In this manner, you can monitor your children's room without anyone suspecting a hidden camera is recording them.
3. Artificial Plants:
If you're someone who loves to decorate their house with plants, then this is the perfect option for you! You can easily hide cameras in the artificial plants and keep an eye on your living room or office.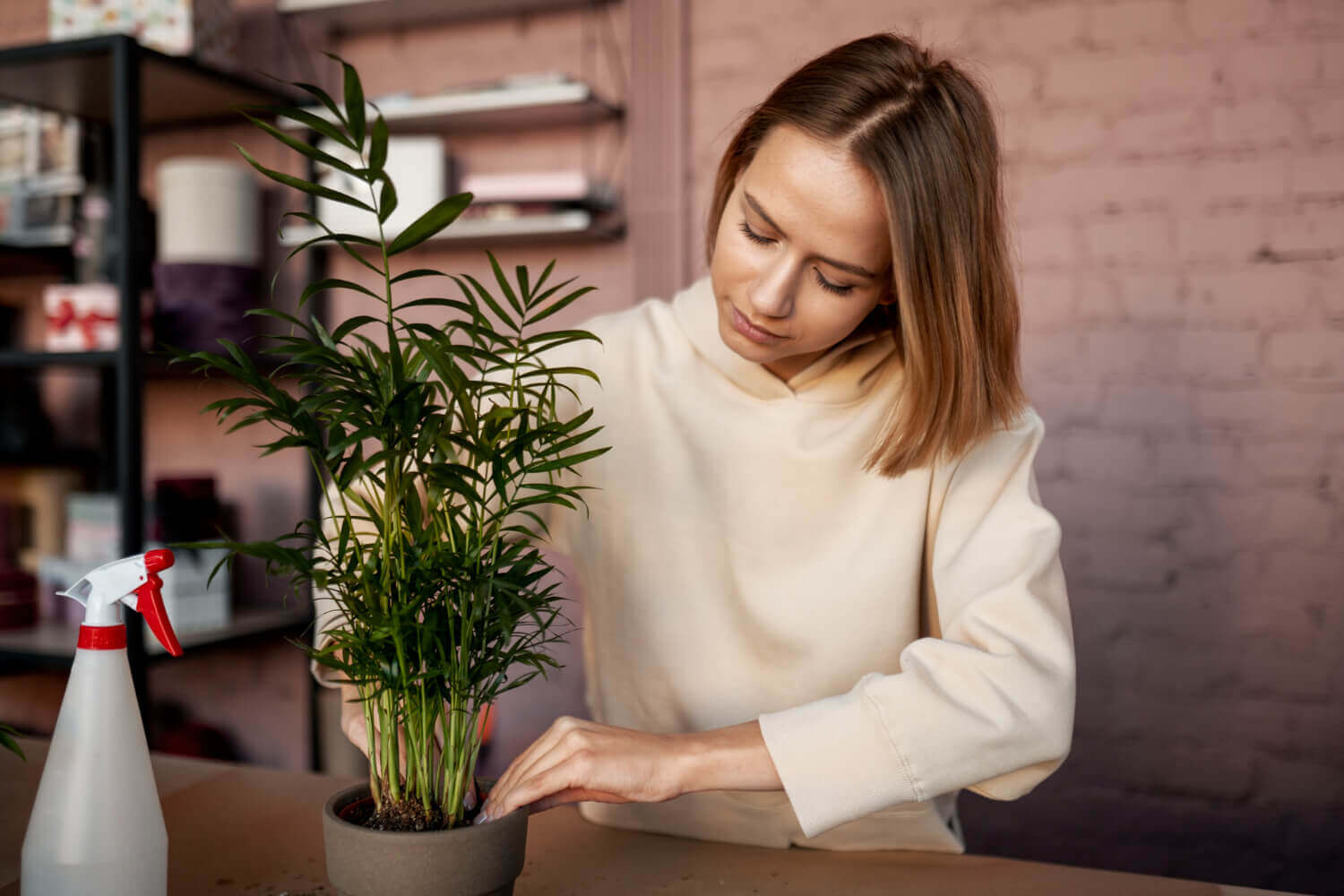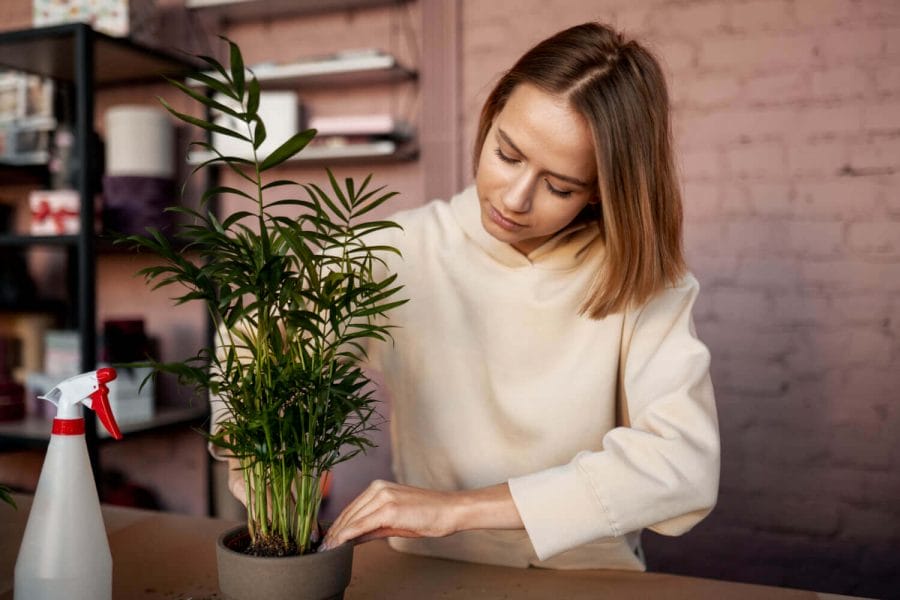 It's a great way to add some extra security while still maintaining a beautiful and cozy atmosphere. You might be thinking, why I am saying artificial plants and not natural plants? Aren't you?
Natural plants need water, and water can interfere with the functioning of the camera. And if you don't water them, they will wilt, exposing the camera and ruining the whole purpose of hiding a camera. Therefore, I always prefer artificial plants for hiding the camera.
4. Behind a Mirror:
You might have heard the news of two-way mirrors found in some shopping malls. These mirrors are specially designed, which can help you see to see through the mirror as well as you can see your reflection in the mirror.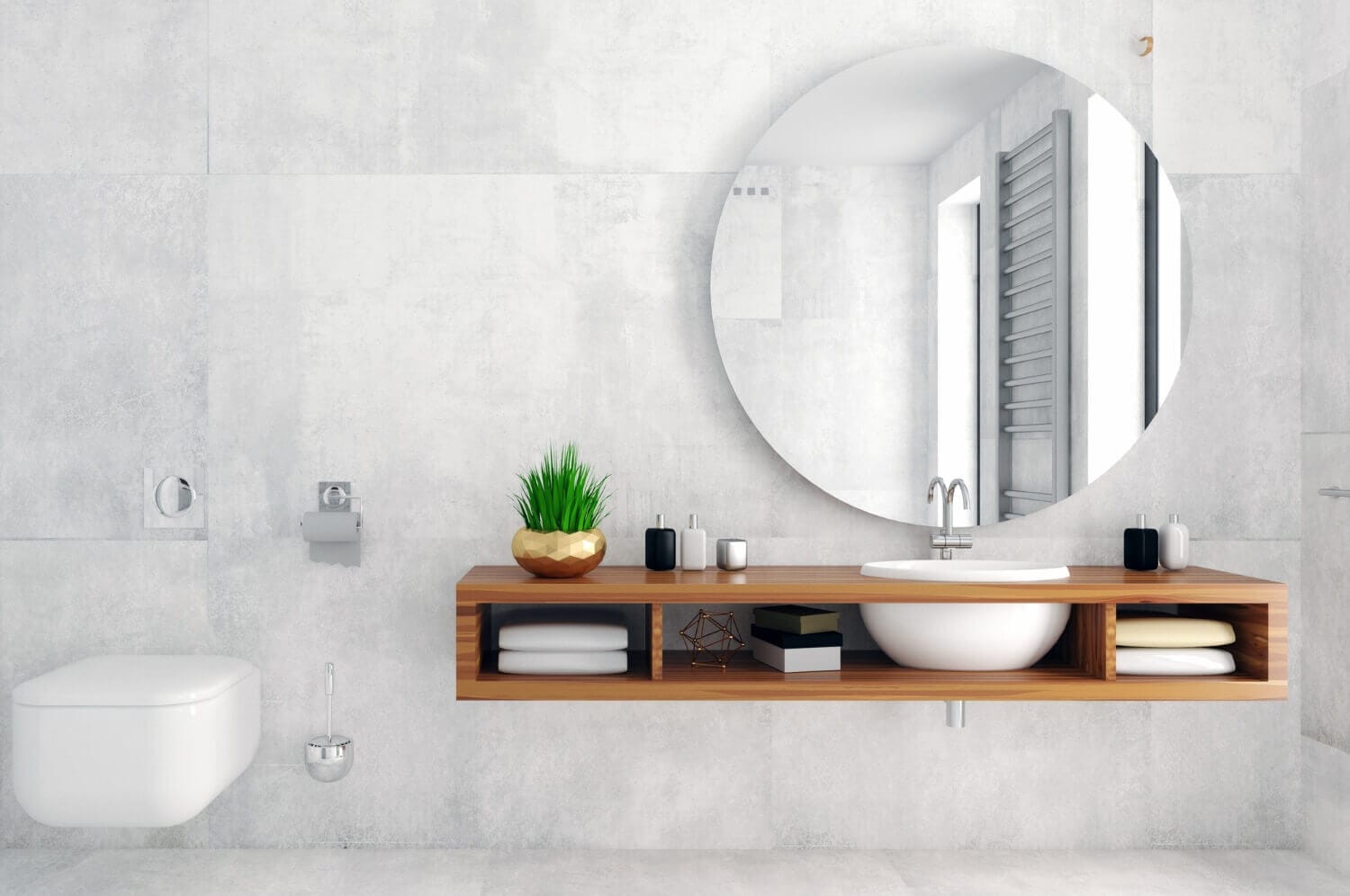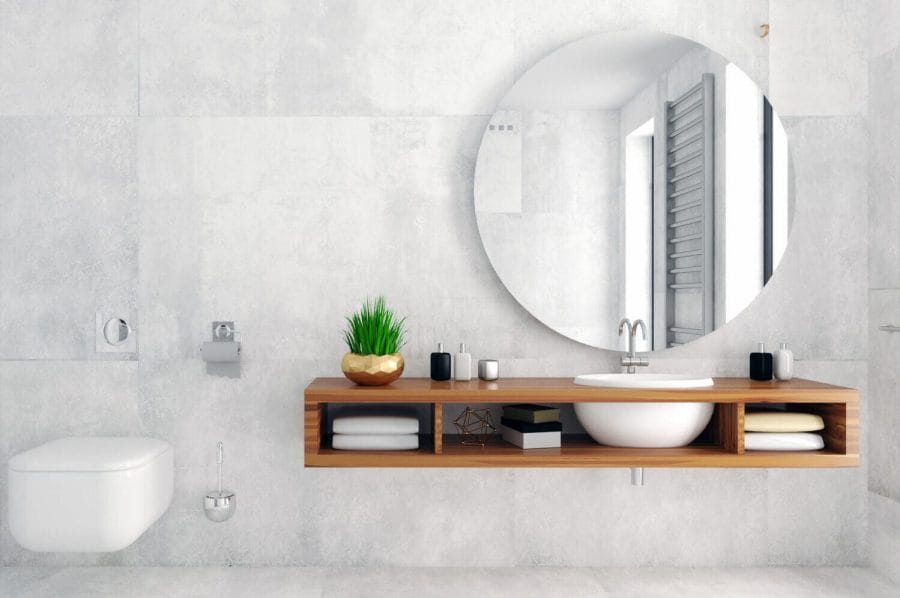 You can hide the camera behind these mirrors, and believe me; no one can suspect that. You just have to remember one thing while buying the mirror: it should be neither too much transparent nor too much reflective.
Too much transparent mirrors can reveal the hidden camera, while too much reflective won't capture the video adequately. You can use acrylic two-way mirrors for this purpose, as they are 70% reflective and 30% transparent.
5. Inside a Wall Clock:
A wall clock is ideal for hiding a camera within your home. Since everyone has clocks in their home, whether small or large, one can effortlessly hide a camera inside one without anyone noticing.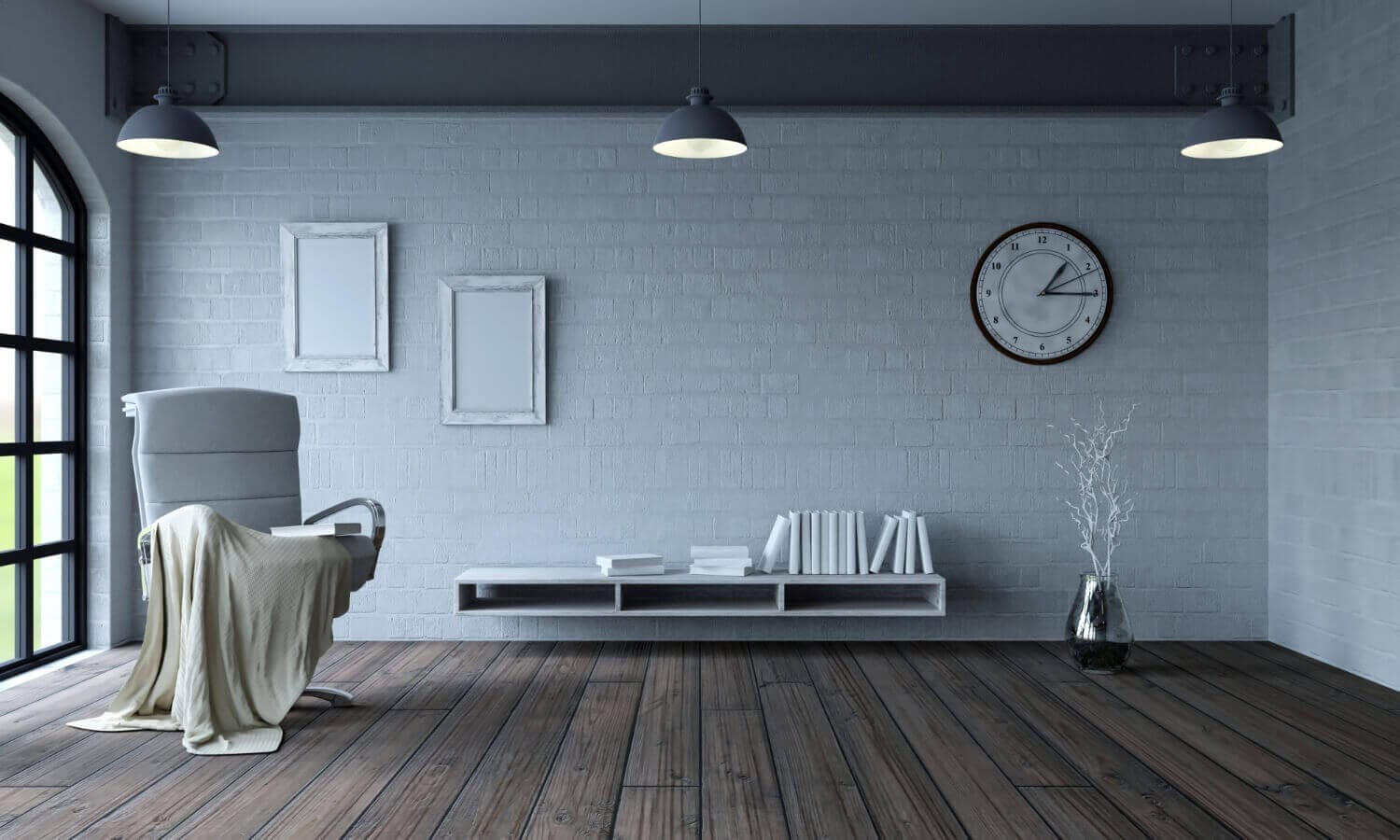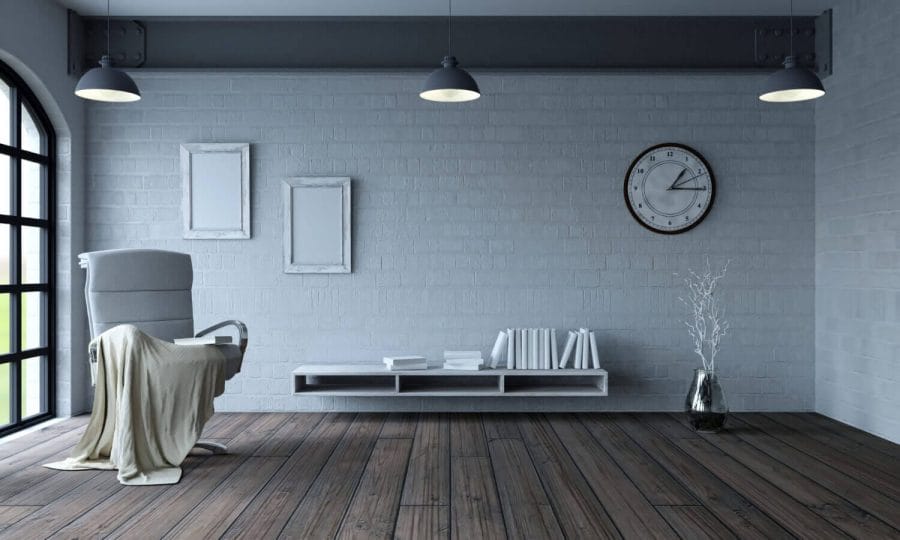 You can hide the camera in two places inside the wall clock. First, you can hide it just under the digit 12, and secondly, you can hide it in the middle, where minute and hour hands are joined.
In my opinion, you should hide the camera under the digit 12 because that way, it will give the proper view of the room without missing any spot. These types of wall clocks are readily available in the market.
You can find a similar one on Amazon.com
6. Inside a Photo Frame:
This is one of the places where I have hidden a camera in my house; until today, no one has been able to spot it. I believe it is one of the best places to hide a camera in plain sight.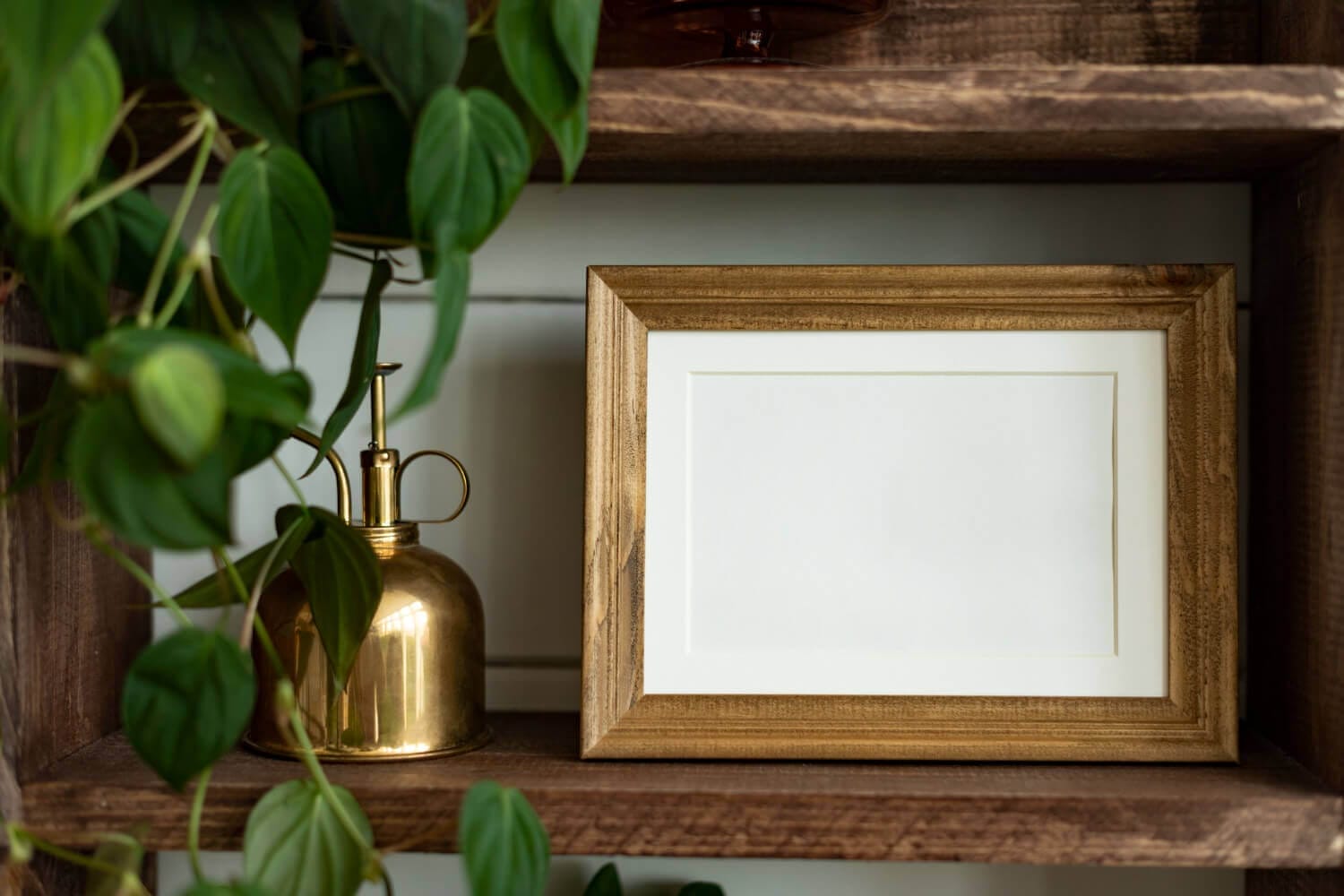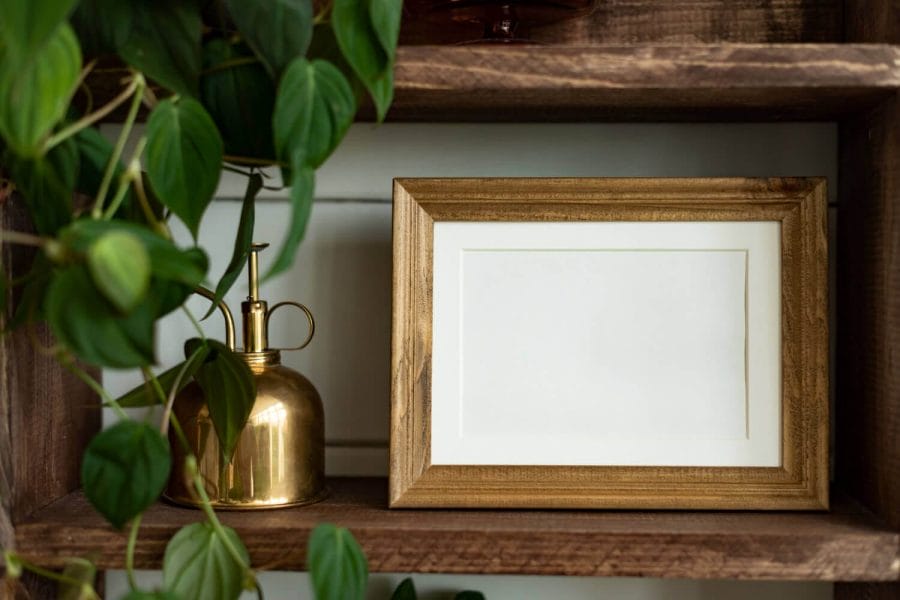 Photo frames are the centerpiece of a living room. I am sure that in your house, too, there might be many photo frames in a single room showcasing memories spent with loved ones. These photo frames can be a good place for hiding a camera.
You just have to choose a spot in your house from where you can get a good view of the area and put a photo frame there but with a camera hidden inside. This way, your house will not only look beautiful but also be protected.
You can easily find these types of photo frames on Amazon.com.
7. Inside a Pen:
This is one of the oldest techniques for hiding a camera in plain sight, but it never goes out of style. Spies and detectives have widely used it during sting operations.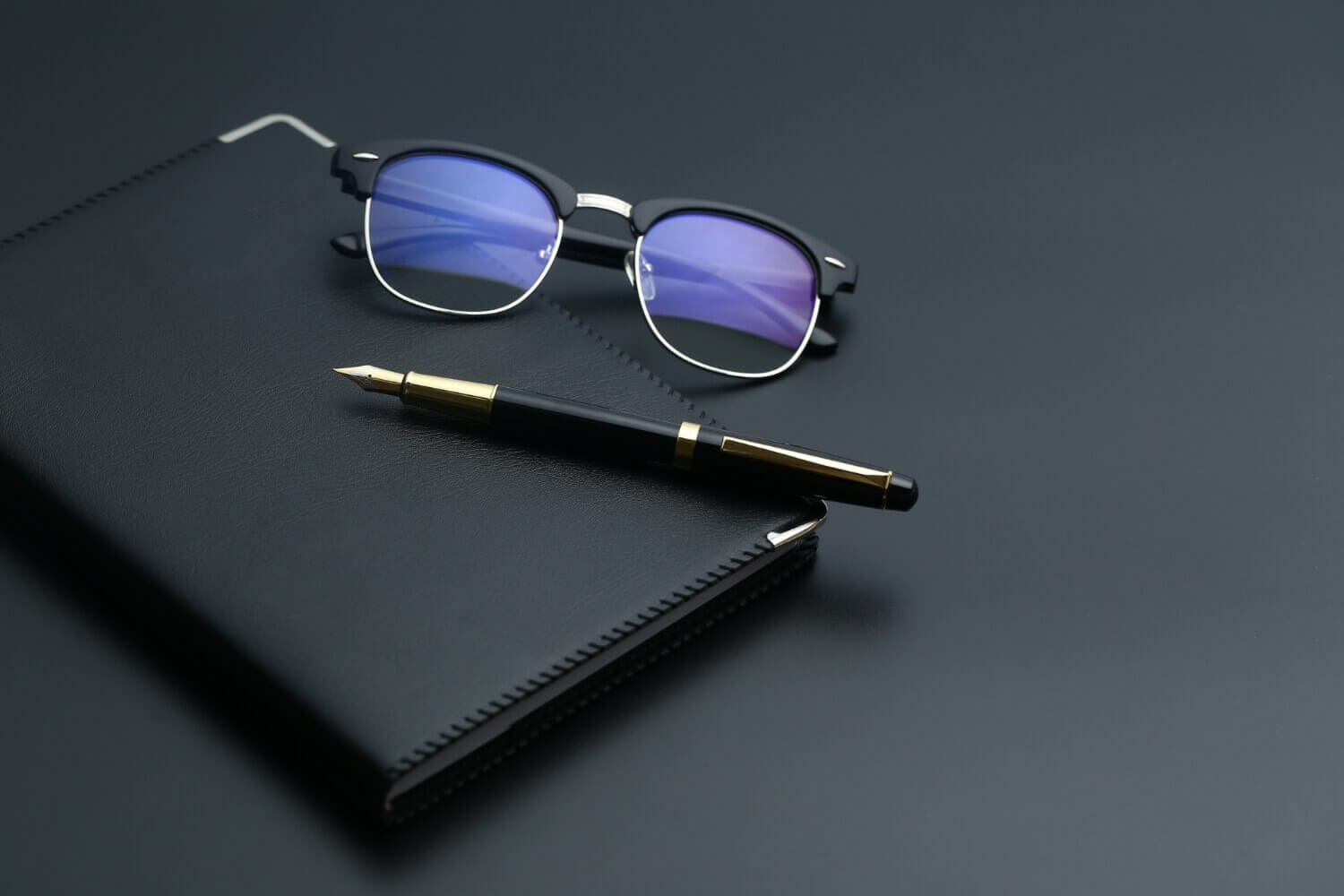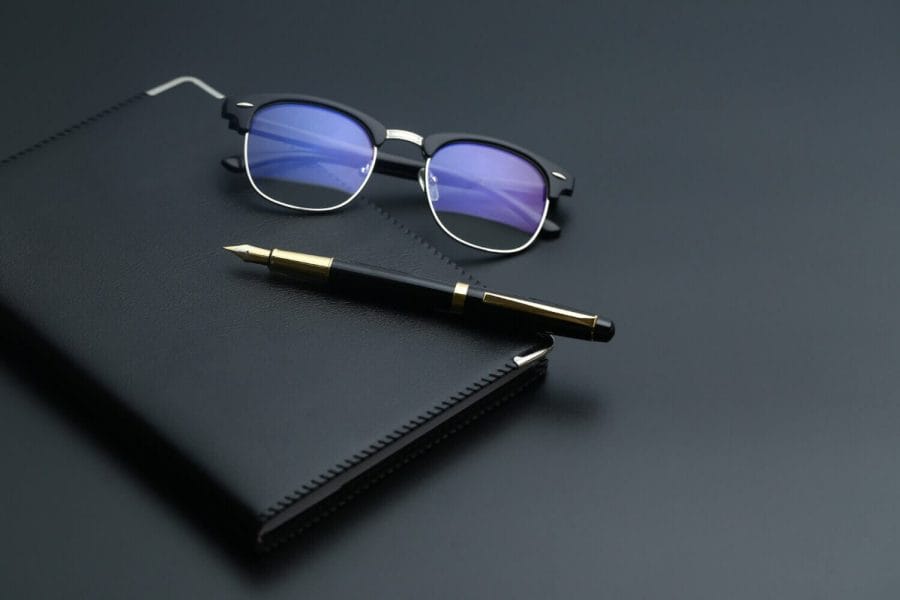 However, you can also use it in your home and office. Simply put this pen with a bunch of other pens in the pen stand, and no one would ever know that they are being monitored. I have also used this pen to record one of my professors, as I mentioned above.
These pens look similar to normal pens, and the best part is that they are portable; you can take them anywhere with you. You can find these pens in your nearby market or online at Amazon.com.
8. Outlet Spy Camera:
These are brilliant and discreet cameras that can easily go unnoticed. You can hide them in plain sight and still get excellent views of what's happening. They have extensive battery life and can be directly plugged into your electrical outlet.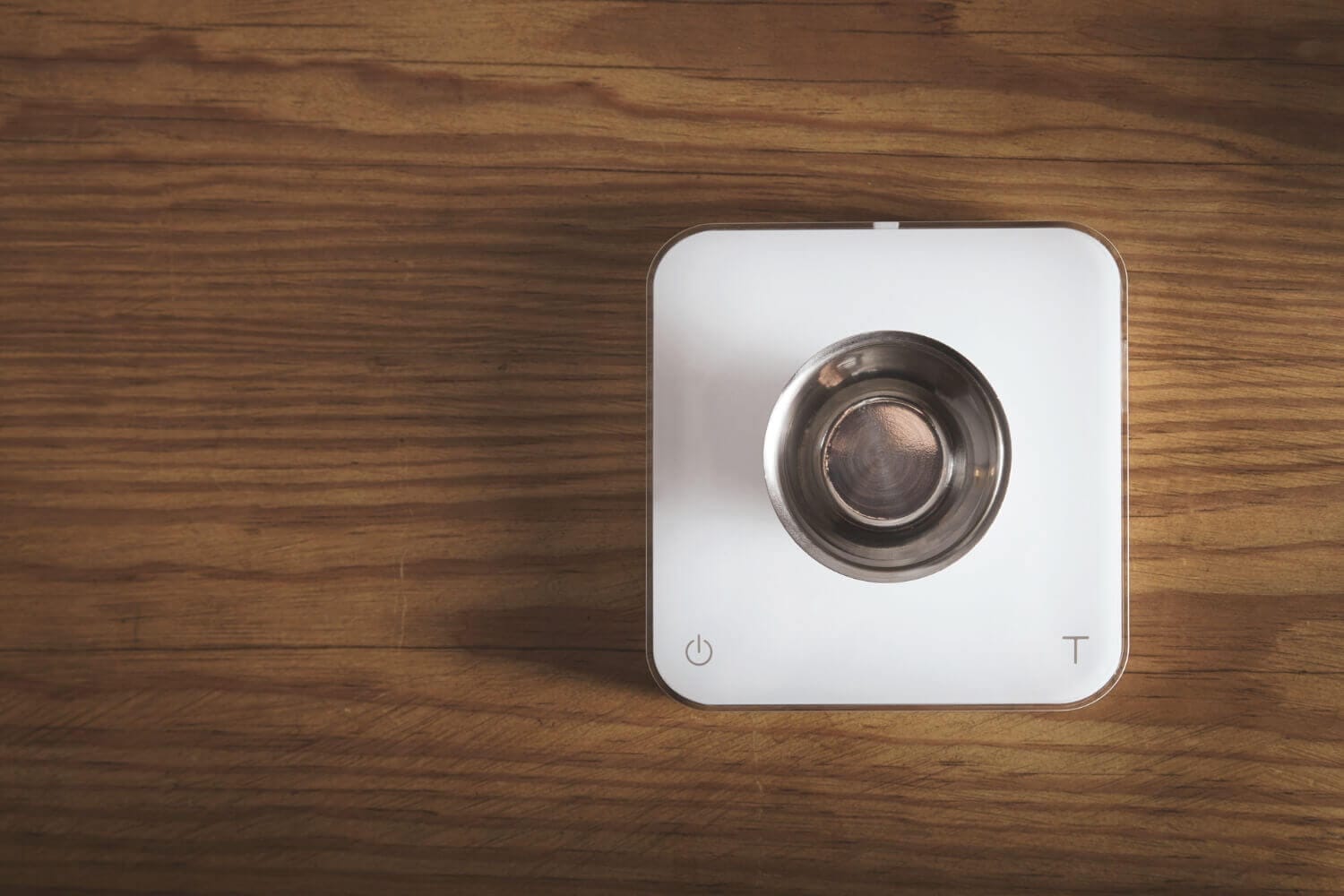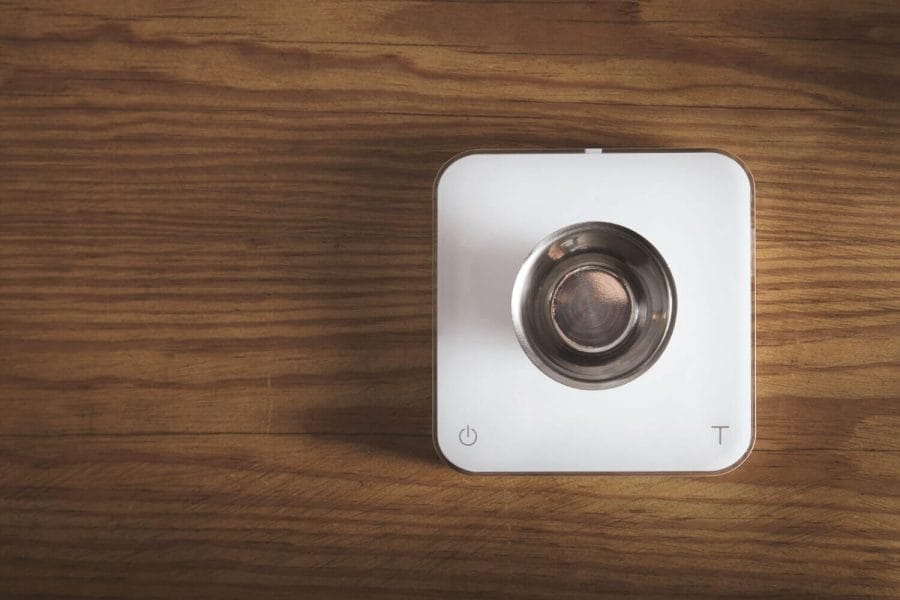 These cameras are ideal for indoor use because they offer a clear view of people's faces and their activities. They are affordable and often come with Wi-Fi connectivity, allowing for live viewing. These cameras are readily available in the market under the name Outlet Spy Camera. Additionally, they can be purchased on Amazon.com.
Till now, I have talked about indoor places. Now, I would like to discuss some outdoor areas where you can hide the camera, like birdhouses, trees, and many more.
9. Inside the Bird Houses:
First on my list is the birdhouse. Birdhouses in the garden give a beautiful look, and who knows that these beautiful birdhouses have hidden cameras inside them?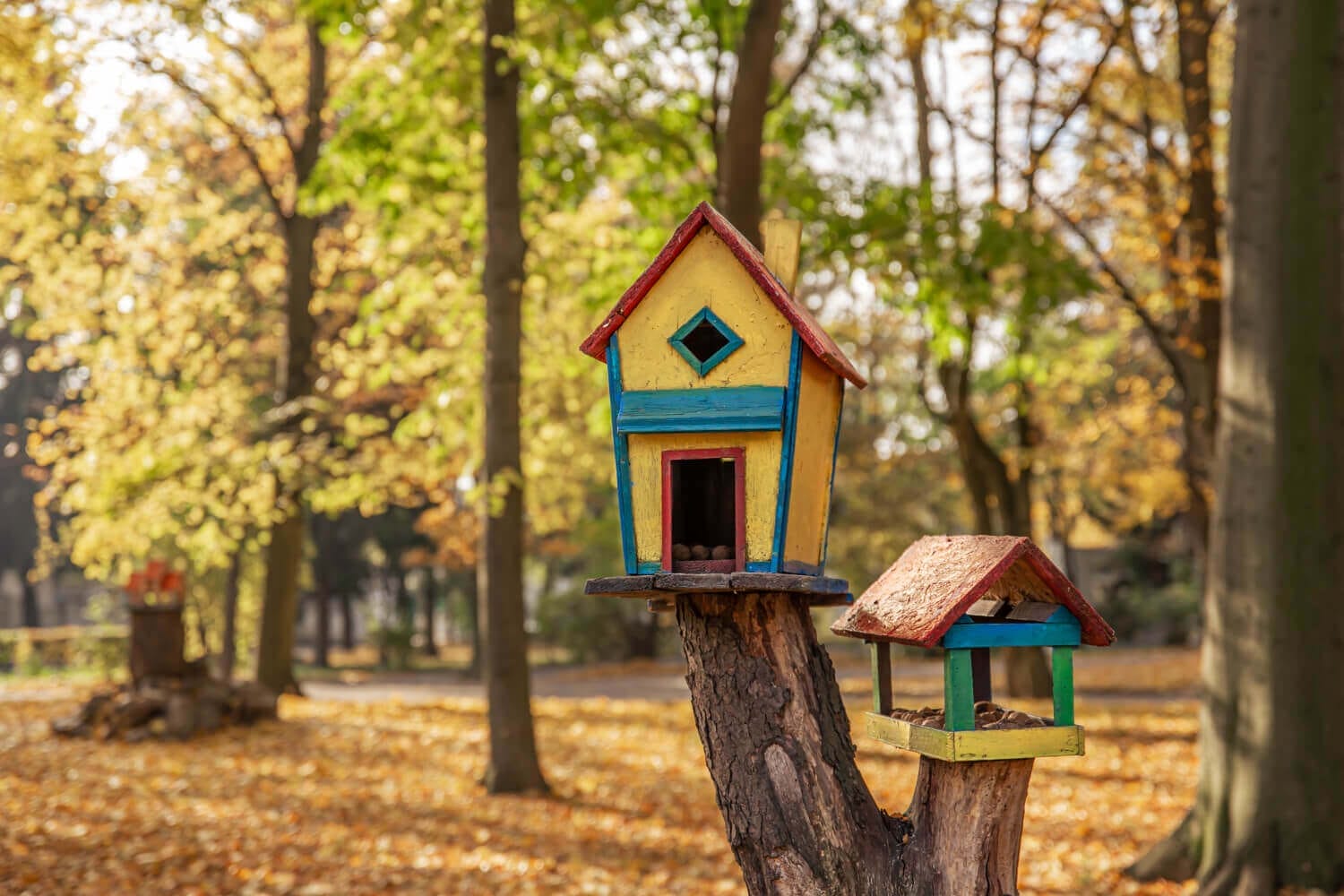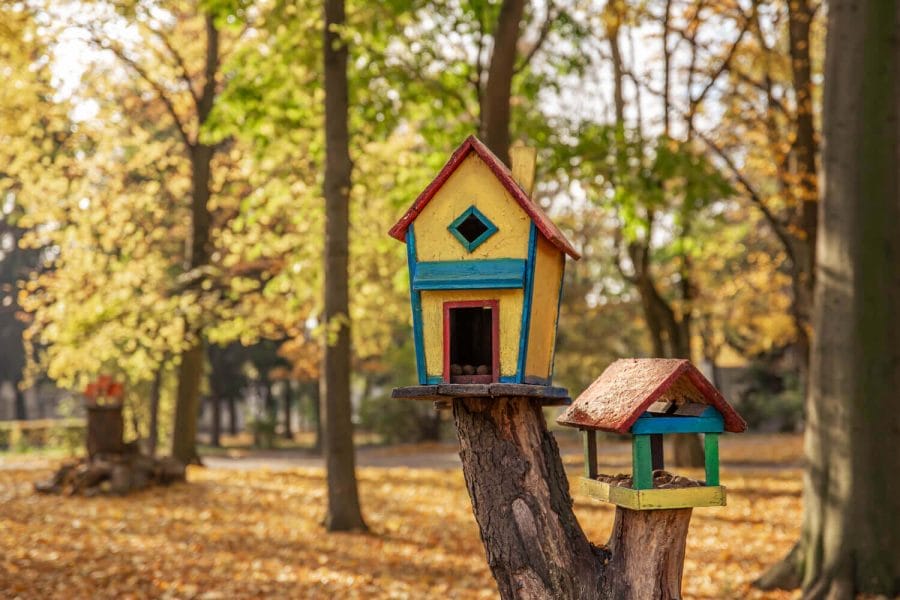 A birdhouse, with its charming design and natural colors, effortlessly merges into the surrounding outdoor environment of your house, evading any chance of drawing attention. You just need a classic birdhouse and a compact Wi-Fi camera for this method.
In my opinion, opting for a camera powered by batteries would be a perfect choice, as it eliminates the use of wires that might reveal the discreet location of the birdhouse-cum-camera setup.
10. In the Trees:
If you don't have a birdhouse, don't worry. We have another option for you. You can hide cameras in the leaves of the trees of your garden.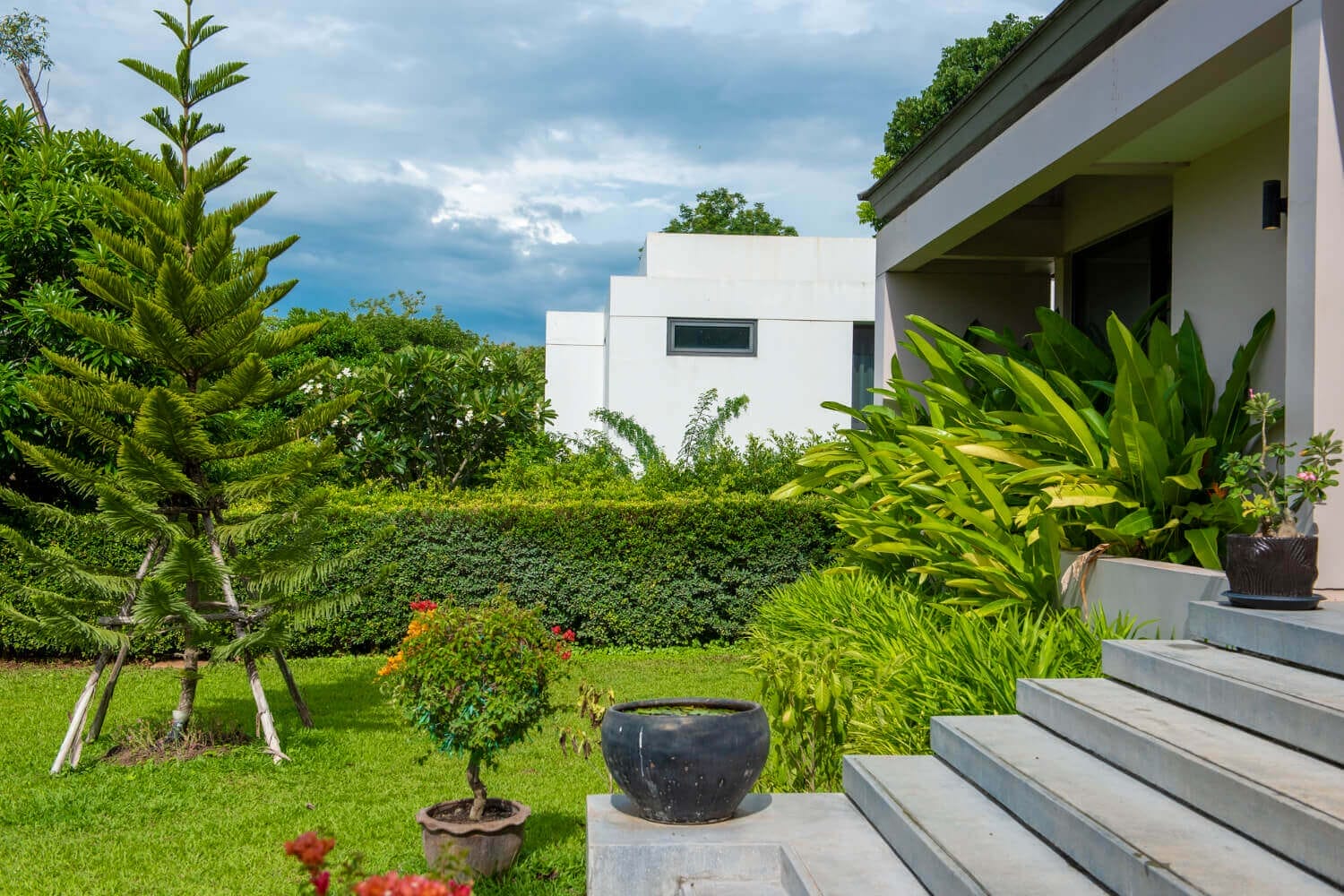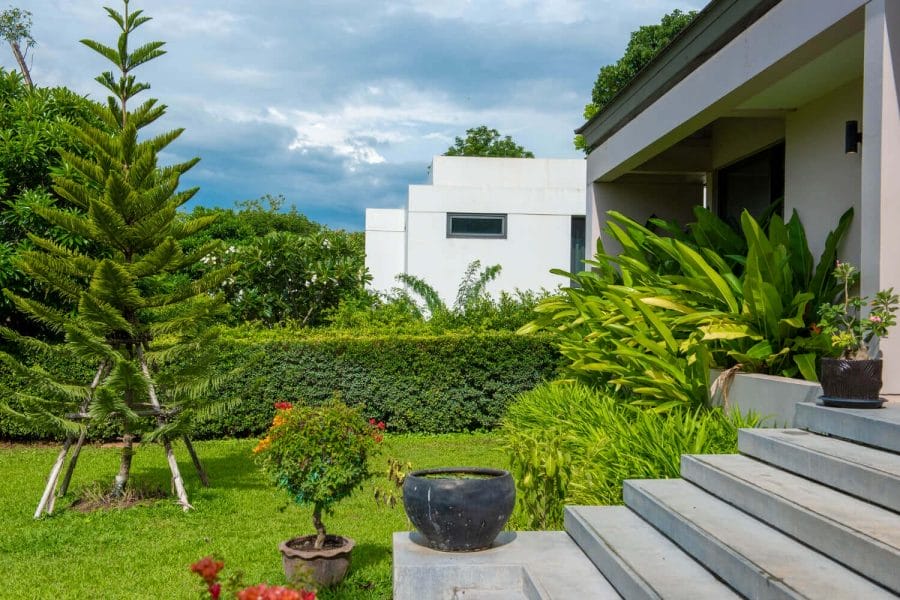 I also don't have a birdhouse outside my home, but my garden has different tree varieties. I have hidden a camera in one of the trees to have a view of the outside of my home. One thing which I would like to mention is that try to camouflage your camera in the leaves of the trees by covering it with green paper or cloth.
There might be some problems in installing the camera outside your house, like rainy seasons and humidity, which can interfere with the working of the camera. So, before buying the camera outdoors, try buying more specialized trail cameras specifically designed to withstand various weather conditions.
11. In the Name Plate:
Last but not least, you can hide the camera in your address and nameplates. This way, you will able to keep an eye on the outdoor movement of your house. For my own house safety, I've also attached a small security camera on my nameplate to keep a close eye on what's happening in front of my house and to safeguard everything from thieves and goons.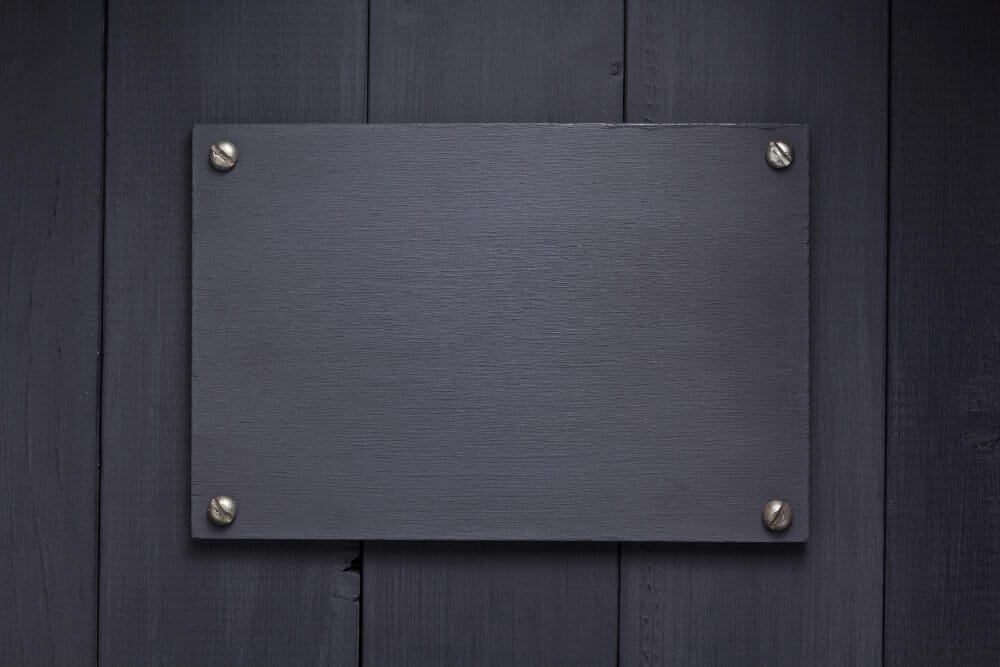 In the market, you can find name plates of different designs or ask the shopkeepers to design according to your need. If you don't want to buy a new nameplate, you can just drill a small hole in your old nameplate and attach a security camera to it.
These nameplates can be a good option because they will provide you enough space to hide the wires of the camera in case you need them. Moreover, one camera just outside your house is always a good option. You can monitor unusual faces outside your house and can be alert.
Some Best Spy Cameras You Can Opt to Buy
There are a large number of spy cameras in the market, but you need to be careful while buying them as to whether they will be able to fulfill your demand.
I have bought a list of a few cameras for you which you can consider buying:
This camera is designed to be compact, making it suitable for placement in any indoor setting. Despite its simplicity, it provides an excellent budget-friendly option for users. Additionally, this camera offers the advantage of providing a clear view both during the day and at night. It has the capability to automatically focus whenever it detects any motion, ensuring that you capture all the important moments with ease.
In summary, this camera's compact design allows for versatile placement options, while its budget-friendly price makes it an attractive choice. Its ability to provide clear views during the day and night, along with its automatic focus feature, further enhances its value.
The Rettru Smallest Spy Camera is an excellent device for covert video surveillance. Its standout feature is its night vision capability, which is achieved through the use of two 940nm infrared lights. This allows for clear vision up to 26ft in low light or complete darkness, without emitting any visible glow.
This camera is suitable for both indoor and outdoor installation, making it ideal for a variety of settings, such as companies, parking lots, and more, to enhance safety.
This compact camera offers a wide field of view and high-definition video capabilities. It operates on batteries and can be easily concealed. It can be placed in various discreet locations. These cameras are user-friendly and deliver excellent video quality. Additionally, they have audio capabilities, allowing you to speak and hear through the camera.
Furthermore, you can connect it to your doorbell and receive notifications on your phone whenever someone rings it.
This camera is perfect for recording nighttime videos with its exceptional low-light capabilities. It is affordable and ideal for outdoor installation, offering reliable surveillance in various weather conditions.
It provides protection against snow, sun, wind, theft, and unexpected animal attacks. The camera can be adjusted at any angle and has a 360° background view. And in case you're looking to edit your videos, you can follow this article.
The IFITech – 1080p HD Hidden Camera can be used by simply plugging it into the wall to start recording and unplugging it when you're done. The USB cable connects the camera to a computer for viewing the contents of the SD card. This camera adapter captures even the smallest movements.
It offers over 8 days of loop recording or over 14 days of motion detection mode with 512GB SD cards.
Challenges You Can Face While Hiding A Camera in Plain Sight
There are various things you will have to keep in mind while hiding a camera in plain sight, and there is a possibility that you might face some challenges while hiding a camera. There will be challenges, but you should always consider the size, function, and color of your security camera, as its placement will largely depend on your preferred mounting location.
Some of the challenges you might face include:
Weather conditions can damage cameras outside your house.
You might need to change the battery of the camera because most of these cameras have low battery life.
You might find it difficult to find a place to hide the camera from where you can also get a good view.
Wiring also can be one of the issues while hiding a camera; you might not be able to hide the wires correctly.
Things to Consider While Hiding a Camera
There are certain things that you need to follow while hiding a camera, such as:
Privacy Issues: While installing a camera, you should keep in mind that you are not invading anyone's privacy. Your camera should not be covering anyone's house except yours. You should also not use these cameras in bedrooms because this can be an invasion of personal space.
Ask for Permission: If you reside in a building, condominium, or apartment, it's advisable to seek permission from your landlord before installing a CCTV camera. This precaution ensures that you are not violating any building rules or regulations.
Use a Camouflaged Camera: You should always try to camouflage a camera; this way, you can hide the camera easily. There are brilliant people outside; they can easily find hidden cameras as well. So, camouflaging your camera will be a good option.
Be Wise While Choosing a Camera: There are a large number of cameras in the market with different features. Therefore, before going to the market, do proper research on cameras so that you can make well-informed decisions while purchasing the camera.
Ask an expert: If you're unsure about the security camera you want to buy, simply ask a professional. Talk to a professional or someone who sells these cameras. They know all the ins and outs of different security cameras and can suggest the best one according to your need.
Frequently Asked Questions (FAQs)
If you have more doubts about hiding the camera in plain sight, these FAQs might help you.
Q. How do you hide a camera in plain sight outside?
I have explained various ways of hiding the camera above in the article. But if you want to hide the camera outside of your home, you can try hiding them in birdhouses, trees, doorbells, nameplates, or fake rocks.
Just make sure that the camera you are using can withstand weather conditions.
Q. Is it possible to hide a camera?
Yes, you can easily hide a camera inside or outside of your houses and offices. You can hide the camera in various spots, such as a bookshelf, stuffed toys, photo frames, wall clocks, birdhouses, fake rocks, and many more.
Q. How Can I Hide My Phone Camera In My Room?
If you wish to record an incident with your phone camera without alerting anyone, you can download spy camera apps.
These apps enable you to capture video without alerting those nearby as your phone screen appears turned off. Moreover, you can discreetly place your phone in spots such as bookshelves to monitor any suspicious activity.
Wrapping Up!
To conclude, hiding a camera is very essential in today's life. You can't trust anyone because there have been many cases where the nearer ones have been found to be guilty in some incidents.
I believe, for the safety of your family members, you should consider hiding the cameras in your home. You don't need to hide the camera in every spot discussed in the article; you can choose two or three best places according to your need.
But, before hiding the camera, please consider someone's privacy and inform your family members about it so that there will be no invasion. You can easily find these cameras in the market and online sites, as I have mentioned above.
This was all from my side!
Thank you for being wonderful readers. Stay safe and happy!